Top Ten Tuesday is hosted by The Broke and the Bookish.
So this week the topic to pick on I missed and I missed last week which was what ten books  I would buy if I had a loaded gift card. It is funny because I basically had this happen with the Amazon settlement last month. To see what I learned from that and the books I got see here.
If it happened again and price was no issue these are the ten books I would get.

Forever, Interrupted // Three-Martini Lunch // Sweetbitter // The Boy Most Likely To // Exit, Pursued by a Bear // The Square Root of Summer // First & Then // Everything Leads to You //Dangerous Boys // The Lost & Found
What books would you buy? Have you read any of these?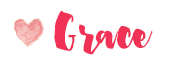 Related Posts