Top Ten Tuesday is hosted by The Broke and The Bookish.
This week the topic is :  All About Books You Read Because of Recommendation — Ten Books I've Read Because Of Another  Blogger (Or Book Person) or Ten Books I Read On Recommendation From People Outside Of This Community or you could talk about recommendations of books you read from other sources — a magazine, a podcast, a "because you read this" algorithm.
Books Read Because of my IRL Friend
Yes that says friend. These all came from my dear friend Melissa who I listen to about all things including books. I know some of them are super popular but before I started blogging I was out the loop big time and Melissa was there to feed me recs.
Sookie Stackhouse Books // Divergent // Gone Girl // What Alice Forgot
Books Read Because of Bloggers/Blogosphere
These are books I felt I needed to read because they were everywhere on blogs with bloggers loving them, especially bloggers I love.
The Lunar Chronicles // Throne of Glass // The Deal // I'll Give You the Sun
Books Read Because of EW Radio Women on Pop
I listen to EW Radio all the time. One of my favorite shows is Women on Pop because they are one of the few shows who talk books and two books I loved I got from them, with a ton more still on my TBR.
You'll Grow Out of It // Bad Feminist
What is one book you would recommend??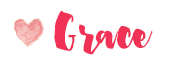 Related Posts