Top Ten Tuesday is hosted by The Broke and the Bookish.
This week is about books we like more or less than we thought or more or less than others.
Books I Liked Less Than I Thought I Would
The Opportunist // I feel like everyone loves Tarryn Fisher and this book especially and I wasn't super into it.
Summer of Sloane // This book had everything I love in it but just fell flat for me.
The Passenger // I was so excited for this one and it just wasn't as twisty or thrilling as I wanted.
Boy Meets Boy // This was my first David Levithan book and maybe it was the audio but I just didn't love it.
Infinity + One // I love Amy Harmon so I was really excited for this one but it just wasn't my favorite.
Books I Liked More Than I Thought I Would

Carry On // The Simon Snow parts of Fangirl were my least favorite part so I was wary of this but loved it.
Bossman // People liked this one but hot dudes on cover make me think cheesy but this
Autofocus // I had heard not so great things about this one so I put it off. When I got to it I really enjoyed it.
Small Admissions // I thought this sounded cute but it was more than I expected.
Ready Player One // This isn't my normal genre but man the audio on this was fantastic
What books have you liked more or less thank you thought you would?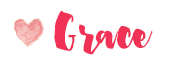 Related Posts