Top Ten Tuesday is hosted by The Broke and The Bookish
This week is Ten Books Every X Should Read. I stink at ones like this so I went with books everyone who likes to cook (or has to cook) should have. Some are ones I own and some are ones I really want to get.
5 Cookbooks I Have and Love
Thug Kitchen: The Official Cookbook: Eat Like You Give a F*ck // So I haven't made a ton of stuff from this one but I love that it is all meatless recipes which is nice to add into my normal meatful rotation
The Skinnytaste Cookbook: Light on Calories, Big on Flavor // This is probably my favorite and most used book. Everything is fairly easy, yummy and on the healthier side.
Budget Bytes: Over 100 Easy, Delicious Recipes to Slash Your Grocery Bill in Half // I don't really care about the cost savings side of it but the recipes in here are super quick, easy and comforting. 
100 Days of Real Food: How We Did It, What We Learned, and 100 Easy, Wholesome Recipes Your Family Will Love //This not only has some really good recipes and kid lunch ideas but some helpful whole food type information in the beginning.
Skinny Ms. Slow Cooker: Natural Recipes for a Healthy Lifestyle //  Overall this isn't my favorite but there have been a couple of really awesome recipes I still make to this day.
5 Cook Books I Need in My Life
So these are all on my cookbook wish list. I have either read good reviews, like their shows or blogs or like the idea of the book in general.
Damn Delicious: 100 Super Easy, Super Fast Recipes
What the F*@# Should I Make for Dinner?: The Answers to Life's Everyday Question (in 50 F*@#ing Recipes) 
The Pioneer Woman Cooks: Dinnertime: Comfort Classics, Freezer Food, 16-Minute Meals, and Other Delicious Ways to Solve Supper! 
Cravings: Recipes for What You Want to Eat
One Pot: 120+ Easy Meals from Your Skillet, Slow Cooker, Stockpot, and More

Do you have any of these? Any cookbooks I should add to my list?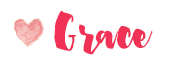 Related Posts