Top Ten Tuesday is an original feature/weekly meme created  at The Broke and the Bookish.
This week the topic is  Ten Book I Enjoyed Recently That Weren't My Typical Genre. Well that first means defining my typical genre. I guess they would be contemporaries, suspense/thrillers and celebrity memoirs. So here are my 10 (ok 11!) Book I enjoyed outside my typical genres.
Ten Books Outside My Typical Genre I Enjoyed
Fantasy
I have loved both of these series so much. There was a lot of hype and the fact that I don't really read fantasy kept me away for a while but I am glad I finally picked them up.
Non-Fiction
I like to read some non-fiction every now and again. All three of these were powerful in their own way. Well worth the read (or listen which is how I prefer non-fiction).
Science Fiction
I never really thought I would like science fiction and maybe I normally don't but these two were some of my favorites last year.
Cozy Mystery
This was such a cute and cozy book. I don't always read these types but will definitely more in the future.
What are your typical genres? What are some great reads you have read outside your typical genres?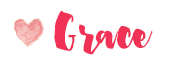 Related Posts