Tell Me Something Tuesday is hosted by Rainy Day Ramblings and discusses a wide range of topics from books to blogging.
QUESTION: What are your Favorite Comedy Books?
When I think about comedy books I always have funny ladies and their books come to mind.
You'll Grow Out Of It // I didn't know who Jessi Klien (comedian who worked on Amy Schumer's show) was but one of my favorite radio talk shows kept raving so I requested it and so glad I did. I really enjoyed it and found it quirky but funny.
Yes Please // I love Amy Poehler and couldn't wait to read this. I enjoyed it but wish I had gotten the audiobook. I may have to relisten one day.
The Girl With the Lower Back Tattoo // I am hot or miss with Amy Schumer but for the most part I liked this one.
Scrappy Little Nobody // So glad I did the audio one this one as I think listening to Anna Kendrick definitely added to the book.
Is Everyone Hanging Out Without Me? // I actually tried to read this and DNFed but then listened and LOVED it. SO weird how that can happen.
Bossypants // Tina Fey is the best. I read this one during a work conference (my bad) and had to hold back the laughs. I recently listened to it and it still holds up.
Furiously Happy // I just listened to this one mostly for the cover. WHile it has heavy topics it is seriously funny.
My Horizontal Life // I read this in college and it cracked me up.
What are some of your favorite comedy books?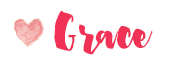 Related Posts