Tell Me Something Tuesday is hosted by Rainy Day Ramblings and discusses a wide range of topics from books to blogging.
QUESTION: Who are some authors you have been meaning to read?
Oh man there are so many!! I did a post in the beginning of the year, Authors I Want to Finally Read in 2017  , where I listed 9 authors and have read 3 of them this year. Not great but not awful. At some point, I still want to read the remaining authors:
Lauren Morrill // Harlan Coben // Leigh Bardugo // Lauren Layne // Sarah Ockler // Robin Talley
Since I have made that list I have of course come across other authors I want to read.
Jessica Brody // Jessi Kirby // Adam Silvera // Karen White // Elin Hilderbrand // Kate Morton
What authors have you been meaning to read?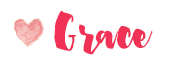 Related Posts