This book just ate my dog!

by Richard Byrne
Published by Henry Holt and Company (BYR) on September 30th 2014
Pages: 32
Source: Purchased
Buy on Amazon
Goodreads

When her dog disappears into the gutter of the book, Bella calls for help. But when the helpers disappear too, Bella realizes it will take more than a tug on the leash to put things right. Cleverly using the physicality of the book, This book just ate my dog! is inventive, ingenious, and just pure kid-friendly fun!
Review
I love to buy my kids books and they love for me to read them. So I try to find ones that we can both enjoy. This book just ate my dog! totally fits the bill.
We have Bella and her dog out for a walk when the book eats her dog. Yup. Help comes but they too get eaten. Then we the readers have to help get them all back.
I love that there is an interactive element to the book. It definitely gets my three year old into it and keeps her into the story. Even my one year old seems to be captivated. Also, the illustrations are adorable. I love that her dog is bigger than her.
I will say, since the hardcover has a jacket on it, I keep this one up high so they can't get to it. Otherwise, the jacket would be ripped and my one year old would eat it (he thinks everything is a snack!)
I highly recommend this book – probably great for a variety of ages so it should keep interest for a while, making it a great value too.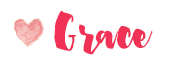 Related Posts