This is a new meme started over at Avalinah's Books. State of the ARC is meant to be a meme for tracking your ARC progress. I love the idea of checking in to see where my ARC list is and my progress.
I have done well recently with not requesting a lot and honestly I haven't been approved for most of those so I really have made good progress on what I do have. I just overloaded myself earlier this year and promise not to do that to myself again. I hope to get this list way down by the end of the year.
NetGalley
Unread: 12


Read, Not Reviews: 2

Edelweiss
Unread: 22


Read, Not Reviews: 3

From Publisher
Unread:3

Unsolicited
Unread:3

Are you better with ARCs than me? Do you have a method in which you don't get so behind (like me)?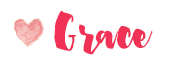 Related Posts