I feel like there are six types of moments I remember best in books. You know the moments that stick out and stick with you. If not the exact moment, you remember the book that prompted the moment. I have a craptastic memory so I tend to just remember the  book and a vague idea of when the moment happened. Still, I have six types of moments I tend to remember best and they are:
The WTF Moment
You know that moment. The one where you are reading a book, you think you know what's going on, where it is going then BAM! There it is. The twist. The WTF just happened moment. I have to admit this is the best feeling. I love being thoroughly mind fucked by a book. Is that weird??
Books that had this moment for me: Gone Girl, The Girl on the Train, Dangerous Girls

The Make You Ugly Cry Moment
I'm a cryer with books. Big time. Still they don't all make me ugly cry. That is saved for a few special books. You know the ones that tear your heart out, smash it then try to put it back for you (or not.) Whether a character dies, something amazingly good happens or god knows what else there is that moment the water works starts for me.
Books that had this moment for me: The Fault In Our Stars, Bright Side, The Nightingale

The HEA Moment
Oh you know this one. At the end when everything works out perfectly. The couple is together, the family is healed, the hero saves the day and so on and so forth. Everything is tied up neatly but you want it to be like that!! I love me some HEA!
Books that had this moment for me: The Guernsey Literary and Potato Peel Pie Society, The Rain Sparrow, Before We Were Strangers

The I Want To Slap The Shit Out of This Character Moment
There aren't many times but sometimes there is just a character who annoys the living shit out of me. Like how can they be so awful?? Why would people put up with them? I literally want to slap them and slap them hard.
Books that had this moment for me: Anne &Henry (in which I wanted to slap them all), The Last Anniversary, Those Secrets We Keep

The LOL Moment

I love books that make me laugh. Whether it is the whole book or just some parts. For a book to get me to actually laugh out loud though it has to be pretty darn funny.
Books that had this moment for me: Denton Little's Deathdate, Attachments, Furiously Happy

The It Stays With You After The Book Is Over Moment
There are those books you read and you liked and then that is it. You move on and you ever really think about it again. There there are books that stick with you . You find yourself thinking about it days, weeks, months or even years later.
Books that had this moment for me: Tell the Wolves I'm Home, Other Broken Things, Maybe In Another Life

What are your favorite moments in books? What books have stuck with you?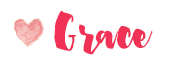 Related Posts