I received this book for free from Publisher via Netgalley in exchange for an honest review. This does not affect my opinion of the book or the content of my review.
Thirty Days to Thirty

by Courtney Psak, Bev Rosenbaum
Published by CAMP Publishing, HarperTeen Genres: Contemporary, Fiction
Pages: 228
Format: eARC
Source: Publisher via Netgalley
Goodreads

What if you were on the cusp of marrying the guy of your dreams and reaching that career goal you set for yourself, only for all of it to be taken away in one fell swoop?What if this all happened a month before you turned 30?This is the story of Jill Stevens, who after moving back home, finds a list she made in high school of thirty things she wanted to accomplish before her thirtieth birthday.With a month left and hardly anything crossed off her list, she teams up with old friends to accomplish as much as she can before the big 3-0. Along the way, she discovers her true self and realizes it's not about the material successes in life but the journey.
Review
This book totally caught my attention because that time right before thirty is a really interesting one and lists. I can't pass up a book with a list that has various items the person must complete. Plus it was pretty short and sounded cute.  I was so happy it lived up to, if not exceeded, the expectations I had for it.
Just before Jill turns thirty she has a run of bad luck which included losing her job, losing her boyfriend and moving bak in with her parents. She is all sorts of lost when she finds a list she made in high school of thirty things she wanted to do before she was thirty. She then attempts to do as many as she can before the big 3-0.
I really enjoyed this one from the get-go. It was a quick and easy read that I found really relatable. Not that I have had all of that happen to me at all – let along before my birthday – but Jill and her friends felt real. Her best friend Liz was probably more someone who I related to now – she had three kids, a husband that worked a lot and was happy to have a night out with the just the girls. She was a great friend and loved getting to see into her life as well. There was the old high school flame Chris who was the absolute best and helped Jill with her list the most. Plus she blogs and that always makes me happy to see in a book.
While super cute it was really predictable and way too tidy at the end. I am all for fairytale endings but it was a bit much. Still, it was quick and cute and I think a lot people would really enjoy it.
---
I received this book for free from Publisher via Edelweiss in exchange for an honest review. This does not affect my opinion of the book or the content of my review.
Autofocus

by Lauren Gibaldi
Published by HarperTeen on June 14th 2016
Pages: 352
Format: eARC
Source: Publisher via Edelweiss
Goodreads

From the author of The Night We Said Yes comes a fun and heartfelt YA contemporary tale. When Maude decides to search for information about her birth mother, she finds out more than she expected. Perfect for fans of Stephanie Perkins and Susane Colasanti.
Family. It's always been a loaded word for Maude, whose birth mother died after giving her up for adoption. With her best friend, Treena, in college in the same town where her birth mother grew up, Maude decides to visit and explore her past. But when Maude arrives, she quickly discovers that Treena doesn't seem to have time for her—or for helping with her search. Enter Bennett, a cute guy who lives in Treena's dorm. He understands Maude's need to find her mother. And as Bennett helps Maude, she starts to realize that her mother's past doesn't have to define her own future.
Review
Truth time. I put off this book because by the time I was ready to pick it up I had seen a lof of meh to bad reviews and decided I just didn't have time for it. Fast forward to ARC August and me trying to clean out some old ARCs sitting around. I tried another that got bad reviews and I had put off and that was a DNF @ 16%. Then I decided to try Autofocus and so glad I did because I really enjoyed it.
Autofocus is about Maude (got I love that name!!) who spurred on by a photography project about family decideds to find out more about her birth mother. Since her mother went to Florida State University (one of the only things she really knows) and her best friend goes there as well she decides to spend her fall break with her friend and also researching.
I feel like in those meh to bad reviews a lot of criticism was for Maude as a character. I had no issues with her at all. I actually liked her and found her relatable. I also loved her friendship with Treena. While Maude is still in high school, Treena is a freshman in college. They find out you can change a lot in college whether you mean to or not. I totally was able to understand both girls and their reactions to their time together and how each has changed. I was glad they were able to work through their issues.
Also, there was a sweet romance with Maude and Bennet (again love the name!!). Since Treena is busy Bennet who is a friend if hers helps Maude with some of her research about her mother. They clearly had chemistry from the get go and I liked how they played out.
The family aspect – with her adoptive parents as well as with her search for information on her birth mother – was really interesting and I thought handled well. I don't feel like I have read a lot of books that feature adoption as a main focus so it was something different for me subject wise.
Overall I thought it was well paced, interesting and hit on some good topics such as family, friendships and sweet relationships.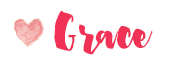 Related Posts