Seven Days of You

by Cecilia Vinesse
on March 7th 2017
Genres: Contemporary, Romance, Young Adult
Pages: 336
Format: eARC
Source: Publisher via Netgalley
Goodreads
Reading Challenges: 2017 Contemporary Romance Reading Challenge

Sophia has seven days left in Tokyo before she moves back to the States. Seven days to say good-bye to the electric city, her wild best friend, and the boy she's harbored a semi-secret crush on for years. Seven perfect days…until Jamie Foster-Collins moves back to Japan and ruins everything.
Jamie and Sophia have a history of heartbreak, and the last thing Sophia wants is for him to steal her leaving thunder with his stupid arriving thunder. Yet as the week counts down, the relationships she thought were stable begin to explode around her. And Jamie is the one who helps her pick up the pieces. Sophia is forced to admit she may have misjudged Jamie, but can their seven short days of Tokyo adventures end in anything but good-bye?
Review
This cover screams cute right?? I mean the cute couple under an umbrella, the various tones of pink, the city as their background all indicate a cute story on the inside. And it was!!
Sophia has just seven days left in Tokyo until her and her mom and sister move to New Jersey for her mom's job. That is only seven days to say goodbye to her best friend, her crush and the city that she loves. Nothing will ruin these perfect days until Jamie Foster-Collins moves back and messes up all of her plans. As everything unravels around Sophia, Jamie seems to be the only one there to help. But with her leaving so soon can it lead to anything but goodbye?
I am just going to get this out of the way and say my favorite thing about this book was Tokyo. I have never read a book set there and this one did such an amazing job of giving me a real visual and feel to life there. I loved all the talk about their stores, the food, how they got around. I also loved the idea of their school and lots of different people being there and the division between those who had money and those who really didn't.
Sophia and her friends were fun. They went out a lot for high school but maybe i was just lame or maybe it is the Tokyo way. Still, that made their outings fun. There was conflict between them all at various points for various reasons and I could buy it all. I thought it all resolved organically too. Sophia and Jamie were cute. They definitely suited each other. I was rooting for them but with a seven day count down I wasn't sure how they would end up.
There was also interesting family dynamics between Sohpia and her mom, her sister and her dad. They didn't go super deep with any of it but I like what it added to the story.
Overall, this was really a cute story with an adorable romance and some interesting friend and family dynamics. The real star here for me was Tokyo though. If you want a quick read to takes you out of the normal setting (US or Europe is mainly what I see in these books) I would recommend this one easily.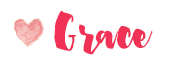 Related Posts