I received this book for free from Publisher via Edelweiss in exchange for an honest review. This does not affect my opinion of the book or the content of my review.
Defending Taylor

by Miranda Kenneally
Published by Sourcebooks Fire on July 5th 2016
Genres: Contemporary, Young Adult
Pages: 304
Format: eARC
Source: Publisher via Edelweiss
Goodreads

There are no mistakes in love.
Captain of the soccer team, president of the Debate Club, contender for valedictorian: Taylor's always pushed herself to be perfect. After all, that's what is expected of a senator's daughter. But one impulsive decision-one lie to cover for her boyfriend-and Taylor's kicked out of private school. Everything she's worked so hard for is gone, and now she's starting over at Hundred Oaks High.
Soccer has always been Taylor's escape from the pressures of school and family, but it's hard to fit in and play on a team that used to be her rival. The only person who seems to understand all that she's going through is her older brother's best friend, Ezra. Taylor's had a crush on him for as long as she can remember. But it's hard to trust after having been betrayed. Will Taylor repeat her past mistakes or can she score a fresh start?
Review
I am so excited to finally have read my first Miranda Kenneally and have it live up to the hype! It was pretty much everything I expected – cute, romance, tough topic, sex positive, family presence and sports!
I liked Taylor quite a bit. She seemed like she was really determined and a hard worker both at school and soccer. She was under a lot of pressure from her parents to be perfect and I think that can get to anyone. When she took the fall for her boyfriend it may have been a dumb move but she really did it and kept it a secret for such a selfless reason. I thought it showed a lot about her – even if it was the wrong thing to do. I do feel like we saw good character growth with her over the book which I love. I just wished the whole secret about her taking the fall would have bee over with sooner.
Taylor's family played a big role in the story. I was happy her relationship with her father seemed to grow and get better throughout. Her mom totally bugged me though and I wasn't a huge fan of her sister. I thought her brother seemed like someone who was there for her a lot. Whether I liked them or not they were all very present and that is amazing.
Taylor and Ezra were really cute but I think I wanted a little more with the romance. I am not sure how but it was quick for me. I know they knew each other forever but I didn't get to see all that so I wanted more. I will say the portrayal of sex with these two was done so well and so realistic and I really appreciated it.
Overall I thought it was quick and cute andI am super excited to go back read some more from this series now.
---
I received this book for free from Publisher via Edelweiss in exchange for an honest review. This does not affect my opinion of the book or the content of my review.
P.S. I Like You

by Kasie West
Published by Point on July 26th 2016
Genres: Young Adult, Contemporary
Pages: 304
Format: eARC
Source: Publisher via Edelweiss
Goodreads

What if the person you were falling for was a total mystery?
While Lily is spacing out in Chemistry one day, she picks up her pencil and scribbles a line from one of her favorite songs on the desk. The next day, someone else has written back to her on the desk! Soon enough Lily and the mystery student are exchanging notes, and lyrics, and even sharing secrets. When Lily finds out that her anonymous pen pal is a guy, she's flustered -- and kind of feels like she's falling for him. She and her best friend set out to unravel the identity of the letter writer -- but when the truth is revealed, the guy is the LAST person Lily could have ever imagined it to be. Now that Lily knows the truth, can she untangle her feelings and gather the courage to listen to her heart?
From beloved author Kasie West (The Distance Between Us) comes an utterly charming story about mixed messages, missed connections, and the magic of good old-fashioned secret admirer notes.
Review
Holy cuteness batman! This was such an adorable story – I absolutely loved it.
Lily is a little weird and that is why I loved her. She dresses a little different, she talks a little weird and she listens to different music. Her love of different music is what catches her secret pen pals attention in their shared chemistry seat. I was so happy that Lily found someone to connect to. I mean she had her best friend who was great but they were very, very different. It seemed like this penpal was someone she needed in her life to open up to without judgment.
I loved Lily's family who played such a big role in the book. They were a little weird too but there was so much love there. Her little brothers were absolutely adorable. I loved how different her and her sister were but still had a good relationship. Her parents were super quirky and seemed busy with four kids but always making it work. I just really loved them so much as a whole.
While it was all a bit predictable I kind of didn't care because it was done so well. I knew who it was and was so happy how it all kind of unfolded. Their relationship built through their notes translated nicely to their in-person interactions once they figured out who they were and got past some issues.
My only thing was for such a short book it took a little bit for it to pick up some speed for me. Once i was hooked though I couldn't stop and loved all the cute, fluffy goodness.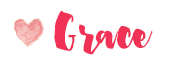 Related Posts