I received this book for free from Publisher via Netgalley in exchange for an honest review. This does not affect my opinion of the book or the content of my review.
Zenn Diagram

by Wendy Brant
Published by Kids Can Press on April 4th 2017
Genres: Contemporary, Young Adult
Pages: 328
Format: eARC
Source: Publisher via Netgalley
Goodreads

The more I touch someone, the more I can see and understand, and the more I think I can help. But that's my mistake. I can't help. You can't fix people like you can solve a math problem.
Math genius. Freak of nature. Loner.
Eva Walker has literally one friend—if you don't count her quadruplet three-year-old-siblings—and it's not even because she's a math nerd. No, Eva is a loner out of necessity, because everyone and everything around her is an emotional minefield. All she has to do is touch someone, or their shirt, or their cell phone, and she can read all their secrets, their insecurities, their fears.
Sure, Eva's "gift" comes in handy when she's tutoring math and she can learn where people are struggling just by touching their calculators. For the most part, though, it's safer to keep her hands to herself. Until she meets six-foot-three, cute-without-trying Zenn Bennett, who makes that nearly impossible.
Zenn's jacket gives Eva such a dark and violent vision that you'd think not touching him would be easy. But sometimes you have to take a risk…
Review
Oh lots of cuteness in this one!! It was somehow cute and light but had some heavy stuff it touched on as well which I enjoyed.
Eva Walker is awesome at math and kind of a nerd bit that isn't why she has only one real friend. That has more to do with her ability that when she touches someone or something that belongs to them, that she can "see" their issues, secrets and emotional baggage. However when it comes to tutoring math touching someone's calculator only gives her their math baggage making her very good at her job. When Zenn Bennet comes in for tutoring Eva accidently touches his jacket and gets a really dark and violent vision. Still, she and Zenn click but is he worth her visions?
I loved the nerdy vibe of this one. Eva is all about math, getting into a great college, and going into neuroscience to help figure out why she has visions. I found her a pretty likable character and realistic teenager. She may have had only one friend but it was a great one. Charlotte was her friend forever and knew her secret ability. They had ups and downs in the book but I loved how they handled it. Totally rang true for me – especially of girls that are that close.
So Eva lives with her parents and her quadruplet toddler siblings. That could os have been a disaster with that many small kids but honestly they were adorable. I would have loved more of them but maybe then they would have lost their charm. Eva's dad is a pastor and I loved how religion was addressed in the book. It wasn't pushed on you and actually, Eva wasn't a big believer. But I loved how she took some main concepts that her father taught and lived by those.
Of course there was a romance! Zenn and Eva were adorable. I mean they were awkwardly cute. There is a twist of sorts relating to them, maybe even more than one and I think it all worked in the story well.
If you are looking for a quick, cute kind of nerdy story this should fit the bill.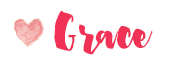 Related Posts