I received this book for free from Publisher via Netgalley in exchange for an honest review. This does not affect my opinion of the book or the content of my review.
You'll Grow Out of It

by Jessi Klein
Published by Grand Central Publishing on July 12th 2016
Genres: Memoirs
Pages: 304
Format: eARC
Source: Publisher via Netgalley
Goodreads

YOU'LL GROW OUT OF IT hilariously, and candidly, explores the journey of the twenty-first century woman.
As both a tomboy and a late bloomer, comedian Jessi Klein grew up feeling more like an outsider than a participant in the rites of modern femininity. In YOU'LL GROW OUT OF IT, Klein offers-through an incisive collection of real-life stories-a relentlessly funny yet poignant take on a variety of topics she has experienced along her strange journey to womanhood and beyond. These include her "transformation from Pippi Longstocking-esque tomboy to are-you-a-lesbian-or-what tom man," attempting to find watchable porn, and identifying the difference between being called "ma'am" and "miss" ("Miss sounds like you weigh ninety-nine pounds").Raw, relatable, and consistently hilarious, YOU'LL GROW OUT OF IT is a one-of-a-kind book by a singular and irresistible comic voice.
Review
You may be wondering who is Jessi Klein and why should you read her memoir – or maybe not. Either way, I am going to help you out with the answers.
WHO IS JESSI KLEIN?
Jessi Klein is a stand-up comedian was well as a writer for various things and was once a director of development for Comedy Central. She currently is a writer and executive producer on Inside Amy Schumer.
WHY SHOULD YOU READ HER MEMOIR?
So unless you are new to the blog you know I prefer to listen to my memoirs. Something about listening to these famous people tell you about their lives is fun. Still, I had heard a lot of early praise for this one so I had to try it out. I am so happy I did. She had me laughing, nodding my head in agreement with so much of what she said and in awe of some of the cooler things she has done.
She talks about her early life and growing up as a tomboy and becoming somewhat of a tom man. We see her go through various relationships and what went wrong with them as well as what went right with her husband. We learn the difference between Poodles and Wolves (she is talking about ladies, not the actual animals) as well as the difference between being called Ma'am or Miss (and man there is a HUGE difference). We also see a little about her career and what pushed her to do what she loves. I honestly was expecting a bit more on the career but didn't necessarily miss it. Towards the end she touches on motherhood and I found it refreshingly honest.
Even if you don't know who she is I still think this was an awesome book of her stories and experiences that anyone could enjoy. You will laugh at times and feel for her at times but I think most will find her relatable. If you like a funny lady memoir (and you know I do!!) I would totally recommend this.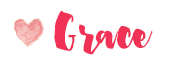 Related Posts