You

by Caroline Kepnes
Published by Atria/Emily Bestler Books on June 16th 2015
Genres: Fiction, Suspense
Pages: 448
Format: ebook
Source: Purchased
Goodreads

From debut author Caroline Kepnes comes You, one of Suspense Magazine's Best Books of 2014, and a brilliant and terrifying novel for the social media age.
When a beautiful, aspiring writer strides into the East Village bookstore where Joe Goldberg works, he does what anyone would do: he Googles the name on her credit card.
There is only one Guinevere Beck in New York City. She has a public Facebook account and Tweets incessantly, telling Joe everything he needs to know: she is simply Beck to her friends, she went to Brown University, she lives on Bank Street, and she'll be at a bar in Brooklyn tonight—the perfect place for a "chance" meeting.
As Joe invisibly and obsessively takes control of Beck's life, he orchestrates a series of events to ensure Beck finds herself in his waiting arms. Moving from stalker to boyfriend, Joe transforms himself into Beck's perfect man, all while quietly removing the obstacles that stand in their way—even if it means murder.
A terrifying exploration of how vulnerable we all are to stalking and manipulation, debut author Caroline Kepnes delivers a razor-sharp novel for our hyper-connected digital age. You is a compulsively readable page-turner that's being compared to Gone Girl, American Psycho, and Stephen King's Misery.
Review
This book was creepy. Like makes you wonder about people in your life creepy. Not that I think a deranged stalker is in my life. But still gave me that anxious feeling.
We get to see our story through the eyes of Joe. You know average Joe, book shop worker, and crazy stalker. What fun! He has become obsessed with a patron of his shop, Beck. He googles her, follows her on social media, finds where she lives and inserts himself into her life. She doesn't have a clue and just  thinks she met some guy whatever. Joe goes to great lengths to be with her.
I may sound like a creep myself saying this but I love getting to see the story unfold through Joe's eyes. Seeing his thoughts and how he rationalized all the different things that he "has" to do to be with Beck was scary. Even scarier was that on some of things he said about people in general or observations about Beck I found myself agreeing with.  One thing I would have loved was more of his history and if that led him to be the way he is. We definitely get glimpses and I can draw some conclusions but I think a prequel type book would be really interesting.
Beck is such a weird character because we see her through Joe so who knows how much is distorted. Still, I found her very annoying. I mean I felt like Joe could stalk such a better person. Does that sound as weird as I think it does? I just mean she didn't seem worth the trouble. Again, that doesn't sound right!
This was truly a book with a ton of unlikeable characters. Clearly Joe isn't someone I want to go have coffee with. Beck seems really superficial and narcissistic. Her friends are all pretty awful. Then some other characters get introduced and only Joe's coworker at the end actually seems like a decent human being. Again some of the POV of this is distorted through Joe but we see emails and texts as well so I assume they aren't filtered.
I did find it really interesting how technology was shown in how Joe was able to get into Beck's life. Her cell phone, Facebook, Twitter and emails were all used in Joe's obsession. He manipulated almost every situation with the knowledge he gained from it. That thought is super scary.
Overall, I really enjoyed this one. I think I was expecting more or something different with the ending but that doesn't mean I was disappointed. I really became immersed in Joe's life and obsession and it was both captivating and chilling. If you like creepy books or something from the POV of the disturbed this one will totally be for you.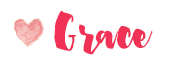 Related Posts