I received this book for free from Publisher via Edelweiss in exchange for an honest review. This does not affect my opinion of the book or the content of my review.
With Malice

by Eileen Cook
Published by HMH Books for Young Readers on June 7th 2016
Genres: Mystery, Young Adult
Pages: 320
Format: eARC
Source: Publisher via Edelweiss
Goodreads

It was the perfect trip…until it wasn't.
Eighteen-year-old Jill Charron wakes up in a hospital room, leg in a cast, stitches in her face and a big blank canvas where the last six weeks should be. She discovers she was involved in a fatal car accident while on a school trip in Italy. A trip she doesn't even remember taking. She was jetted home by her affluent father in order to receive quality care. Care that includes a lawyer. And a press team. Because maybe the accident…wasn't an accident.
As the accident makes national headlines, Jill finds herself at the center of a murder investigation. It doesn't help that the media is portraying her as a sociopath who killed her bubbly best friend, Simone, in a jealous rage. With the evidence mounting against her, there's only one thing Jill knows for sure: She would never hurt Simone. But what really happened? Questioning who she can trust and what she's capable of, Jill desperately tries to piece together the events of the past six weeks before she loses her thin hold on her once-perfect life.
Review
I feel like it is said over and over again in the blogging community but I will say it again – A good YA mystery/thriller/suspense is hard to come by. When I heard amazing things about this one early on I went off to request and was si excited to get an early copy. I will say this is definitely one of the few that definitely delivers.
Jill wakes up in a hospital with 6 weeks gone from her memory. She doesn't remember her trip to Italy let alone being in an accident. When the accident gets national coverage and I gets looked at more closely, Jill finds herself not just part of the accident but now a murder investigation. All this while the media and internet portray her as some promiscuous ,jealous sociopath. Even if things aren't true, things do not look good for Jill. If she can only remember what really happened.
So this totally had me hooked from the very beginning. Jill was an easy character to like and feel for. She is all messed up physically from the accident doesn't remember a thing and finds out she is possibly a murderer. Obviously, that is a lot to take in. Her father is overbearing and a control freak but just wants to get her out of this mess. Her mom, who is divorced from her dad, is kind of goes along with him and their lawyer. In all of this I think Jill feels lost, like she has no say but also like they think she is guilty. I can't even imagine.
The whole unreliable narrator is something I love – even if overdone now. I also loved that there were bits and pieces of other outside information such as interrogation transcripts, blog posts, texts, TV news show transcripts, etc. All of this helped to try and tell a full story of what happened – or really what could have happened.
The most interesting thing is the idea that if she does start to get memories back will they be real or will they influenced by what she has learned from her lawyer, online, the TV and where ever else the story has been shown.
This whole book gave off serious Dangerous Girls vibe – especially for me since I read that not too long ago. I don't feel like this one had as much of an impact with the ending though. I kind of wanted something more. Still, I really loved this book and how it was written. Definitely gave YA mystery/suspense/thrillers a good name!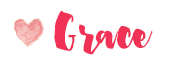 Related Posts