I received this book for free from Publisher via Netgalley in exchange for an honest review. This does not affect my opinion of the book or the content of my review.
Wish You Were Here

by Renee Carlino
Published by Atria Books on August 15th 2017
Genres: Contemporary, Romance
Pages: 320
Format: eARC
Source: Publisher via Netgalley
Goodreads
Reading Challenges: 2017 Contemporary Romance Reading Challenge

Charlotte has spent her twenties adrift, floating from interest to interest, job to job, and guy to guy, searching for a spark but never quite finding it. All she knows is that she won't discover it working as a waitress at a pies-and-fries joint in Los Angeles or living with her fun but aimless best friend in a tiny apartment in the Arts District.

Then Charlotte collides with Adam, a gorgeous and soulful painter who seems just as lost as she feels. Their instant connection turns into a midnight drink… and a whirlwind night of champagne, Chinese food, and the kind of conversation that only happens in romantic comedies. But the next morning, Adam gives Charlotte the cold shoulder, leaving her confused and hurt—and wondering if the few odd moments between them the night before were red flags in disguise.

Months later, Charlotte hasn't been able to shake Adam, so she decides to find out what happened the morning after their magical night together. This fateful decision rewrites their wild love story, but what Charlotte doesn't know yet is that the ending has already been written.
Review
I am a big Renee Carlino fan. I loved Before We Were Strangers and really enjoyed Swear in This Life. I knew I would read and love her latest Wish You Were Here. Plus that cover – GORGEOUS.
This is definitely a book you want to go into knowing nothing about. Hence this review will be short and sweet and fairly vague.
Things I Loved:
Charlotte. She was kind of a mess. She hasn't had success with jobs or relationships. She realizes this but doesn't seem in a rush to change things. She was very relatable. But there was growth and that is what I always love to see.
Family Dynamics. Charlotte is definitely second fiddle to her brother when it comes to their father. At first I thought her brother was a jerk but we see he isn't.  Charlotte sees him as he was but he has grown and loved how their relationship grew. Things with her dad changed too which was nice. I love when a family can get stronger in a book.
Friendship. Charlotte's  best friend was her partner in crime. The lived together, worked together and were dependent on each other. When her best friend finds herself in a relationship and moves out it changes them. This was super realistic to me. Things change when one friend falls in love and one doesn't. It played out well for me.
Romance(s). Of course there was some romance. I really loved the one. I also fell for him. He was just too good to be true. I may not have been super into any other romantic things going on as much as others though. Is that vague enough???
Things I Was Eh On:
Heavy Handed: There were some parts I thought were just a bit much. I think at times I was supposed t be emotional and sometimes I was but others I just found it so obvious and laid on a bit thick it didn't hit me.
I flew through this and couldn't put it down. I needed to know what would happen. Again go into this knowing as little as possible.If you have liked her previous work I think this will be a hit and if you haven't read her go do it!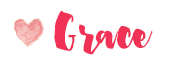 Related Posts