Wild: From Lost to Found on the Pacific Crest Trail

by Cheryl Strayed
Published by Vintage Books on 2013
Genres: Memoirs, Non Fiction
Pages: 315
Format: ebook
Source: Library
Buy on Amazon
Goodreads

At twenty-two, Cheryl Strayed thought she had lost everything. In the wake of her mother's death, her family scattered and her own marriage was soon destroyed. Four years later, with nothing more to lose, she made the most impulsive decision of her life. With no experience or training, driven only by blind will, she would hike more than a thousand miles of the Pacific Crest Trail from the Mojave Desert through California and Oregon to Washington State--and she would do it alone. Told with suspense and style, sparkling with warmth and humor, Wild powerfully captures the terrors and pleasures of one young woman forging ahead against all odds on a journey that maddened, strengthened, and ultimately healed her. One of the Best Books of the Year: NPR, The Boston Globe, Entertainment Weekly, Vogue, St. Louis Dispatch
Review
"I always did what someone else wanted me to do. I've always been someone's daughter or mother or wife. I've never just been me."
My first thoughts were that this chick had some crazy ass life and the book only takes us into her twenties! The book in the beginning is much more background on her life, her abusive dad, her new stepfather and their life living in what I guess you could call kind of a hippie lifestyle in Minnesota, marrying young, her mother dying, and the subsequent downward spiral she took. This included cheating on her husband, not finishing college, drug use and falling out of touch with family.
While all of the above is crazy (and its true!) I loved everything that had to do with her journey on the Pacific Crest Trail (PCT for those of us in the know). She was woefully unprepared. I mean like she scared me and I know she lived to tell the tale but I still wasn't so sure. She totally owns that she is unprepared. I think when she describes lifting her filled pack for the first time (which is like right before she goes out on the trail) I wanted to cry for her and then slap her and yell "This is the first time your picking up your pack!!!" I think she clearly overestimated what a guidebook and an REI employee could prepare her for.
Regardless she trudges on. And this I think is where the book gets awesome. On her journey she runs into a lot of people. Don't get me wrong she is alone a lot of the time but between others on the trail and people at her stops she meets some characters. Lots of these people, some of whom are very experienced hikers, serve to help her. They trim the amount of crap she carries, offer her a hot meal, shower and bed for the night, give her rides to help get back on the trail, etc. There are some weird and one downright scary as hell encounter too. Hell we get some good old dirty hiker sex.
The times when she is by herself I find it interesting on what keeps her going. She sings quite a bit to ease her fears. She reads at night various books she brought or shipped to herself. We see her reflect some on her past and what the this hike means to her or what she wants it to mean. By the end it becomes clear she comes to a place of peace with her mothers death and the issues she was dealing with.
She does lots of flashbacks to her past while on the trail and I thought some of them were redundant to the beginning of the book and had me wishing either she just did the flashbacks instead of so much back story or less of them. I'm not sure but I thought the first half wasn't super interesting and I would force myself to pick it up. Also I felt super bad for her husband (ex-husband by the time we get to the trail) because man he seems to have gotten a really raw deal.
"I didn't feel like a big fat idiot anymore. And I didn't feel like a hard-ass motherfucking Amazonian queen. I felt fierce and humble and gathered up inside, like I was safe in this world too."
Honestly I wouldn't camp in my damn backyard or go "hiking" near the creek in the woods behind my house so I think she is a "hard-ass motherfucking Amazonian queen." I was glad to she came to a place where she seemed to come out the hole she was in after her mothers death and went on to get married again and seemingly find happiness. While it wasn't exactly what I thought it would be (which I'm not sure what that is exactly but something along the lines of me rooting for this awesome woman to do this crazy thing and it was more along the lines of I kind of don't like this woman but I'm happy for her and her accomplishment.)  I did like it enough to say others should definitely read it too.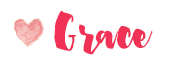 Related Posts