I received this book for free from Publisher via Netgalley in exchange for an honest review. This does not affect my opinion of the book or the content of my review.
Who Do You Love

by Jennifer Weiner
Published by Atria Books on August 11th 2015
Genres: Contemporary Women, Fiction
Pages: 416
Format: eARC
Source: Publisher via Netgalley
Buy on Amazon
Goodreads

From the "hilarious, heartbreaking, and insightful" (The Miami Herald) bestselling author Jennifer Weiner comes a sweeping, modern day fairy tale about first romance and lasting love.When the love you love is the one who got away… Rachel Blum and Andy Landis are just eight years old when they meet late one night in an ER waiting room. Born with a congenital heart defect, Rachel is a veteran of hospitals, and she's intrigued by the boy who shows up all alone with a broken arm. He tells her his name. She tells him a story. After Andy's taken back to a doctor and Rachel's sent back to her bed, they think they'll never see each other again. Rachel grows up wanting for nothing in a fancy Florida suburb, the popular and protected daughter of two doting parents. Andy grows up poor in Philadelphia with a single mom and a rare talent that will let him become one of the best runners of his generation. Over the next three decades, their paths cross in magical and ordinary ways. They make grand plans and dream big dreams as they grow together and apart in starts and stops. Through it all, Andy and Rachel never stop thinking about that night in the hospital waiting room all of those years ago, a chance encounter that changed the course of both of their lives. In this captivating, often witty tale about the bonds between women and men, love and fate, and the truth about happy endings, Jennifer Weiner delivers two of her most memorable characters and a love story you'll never forget.
Review
This was a book for me that had me feeling all sorts of feels. I was happy, I was sad, I swooned, I cried, I had icky feelings. Literally it put me through it all. And for that I truly enjoyed it.
We get to follow the lives of Rachel and Andy. They come from two different worlds, one with money and one without to put it simply. There are other differences as well. They do, however, both have issues that help bond them. They meet when they are young in a hospital. She has had heart issues since birth and is in for a surgery. He got hurt on vacation and is there to get a cast. They meet. Talk. Start a life long, friendship, romance, longing for each other. There are ups, downs, and everything else.
The story is told through chapters from either Rachel in first person or Andy in third person. The beginning of the book shows us their childhoods and helps us understand who they become as the book goes on. While I understand this was probably a necessary part to help develop the characters, I found it to be a little long and slow. However, once we got to them interacting more and the story revolving more around the two of them, I really enjoyed it and it moved much quicker.
Both Rachel and Andy are likable but also very flawed. It made me really not like them at certain points. Weiner did a great job though of making you still feel for and understand them. They both went through what I thought was very large growth, even if there were set backs along the way.
The book also touched on a lot of issues including class, race, family relationships, sex, bullying and cheating. While that is a lot of issues I think they were in there in the right amount, seemed to be rightly there and handled well. The sexual situations I thought were very real and sometimes awkward which, let's be honest, is more realistic than how they are normally portrayed.
Once this one got going, I really didn't want to put it down and  enjoyed the totally not perfect but perfect ( you know what I mean??) love story.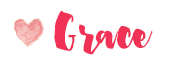 Related Posts