When We Collided

by Emery Lord
Published by Bloomsbury USA Childrens on April 5th 2016
Pages: 352
Format: ebook
Source: Purchased
Goodreads
Reading Challenges: 2017 MMD Reading Challenge

We are seventeen and shattered and still dancing. We have messy, throbbing hearts, and we are stronger than anyone could ever know…
Jonah never thought a girl like Vivi would come along.
Vivi didn't know Jonah would light up her world.
Neither of them expected a summer like this…a summer that would rewrite their futures.
In an unflinching story about new love, old wounds, and forces beyond our control, two teens find that when you collide with the right person at just the right time, it will change you forever.
Review
So this is one of those books I had a really strong reaction to. I loved it. I couldn't stop thinking about it. It is so going to stick with me. Which all means this review will be garbage because when I love a book this much I can never put it down in words and do it justice. So just bear with me here.
Vivi is Verona Cove for the summer. She meets Jonah, a townie, who she hits it off with. Not only him but Vivi loves his family. His family who is going through a hard time needs a light like Vivi at that moment. Neither Vivi or Jonah could have imagined meeting someone like the other that summer and that it would change them forever.
One of the first things I feel in love with was Verona Cove. It is this small town feeling coastal city that has its locals but also has its fair share of vacationers. It just seems to have a charm about it, where everyone knows everyone, but without it being obnoxious. There were quaint shops and stores,  the town diner that has its regulars and just an overall friendly vibe. I would book my vacation there asap.
Then we have Vivi and Jonah. They are a total opposites attract situation. Vivi is loud and lively and Jonah is a bit more reserved and careful. Still, I thought these two did a good job of complimenting each other as well as bringing out the best in each other, most of the time anyways. Their relationship did feel intense at times even though I thought they were overall pretty adorable. These two are both dealing with such heavy stuff in their lives that you knew there would be bumps for them. Man some of those bumps were big and man did I get kind of emotional. I thought Emery Lord handled Vivi and Jonah's situation so well and so honestly. I really believed it all. Sorry for the vagueness but I liked going in knowing little so I would like to keep it the same for those who don't know much either.
Another highlight was Jonah's family. He is one of six kids and I loved getting to know all of them. They each had a different personality and role in the family. Sometimes kids can be annoying but here they worked in a positive way on the story.
While this dealt with heavy topics and was super emotional ( I had tears for this one) I thought it ended with a hopeful note. Maybe I just wanted to see it that way who knows. All I know is this is going to be in my top of the year no doubt and I need to read everything Emery Lord has written(and since I have them all this should be an easy task!!)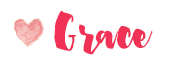 Related Posts