When Breath Becomes Air

by Paul Kalanithi
Published by Random House on January 12th 2016
Genres: Memoirs, Non Fiction
Pages: 228
Format: Audiobook
Source: Library
Goodreads

THE NEW YORK TIMES NUMBER ONE BESTSELLER
'Finishing this book and then forgetting about it is simply not an option...Unmissable' New York Times
At the age of thirty-six, on the verge of completing a decade's training as a neurosurgeon, Paul Kalanithi was diagnosed with inoperable lung cancer. One day he was a doctor treating the dying, the next he was a patient struggling to live.
When Breath Becomes Air chronicles Kalanithi's transformation from a medical student asking what makes a virtuous and meaningful life into a neurosurgeon working in the core of human identity – the brain – and finally into a patient and a new father.
What makes life worth living in the face of death? What do you do when when life is catastrophically interrupted? What does it mean to have a child as your own life fades away?
Paul Kalanithi died while working on this profoundly moving book, yet his words live on as a guide to us all. When Breath Becomes Air is a life-affirming reflection on facing our mortality and on the relationship between doctor and patient, from a gifted writer who became both.
Review
Paul Kalanithi, a neurosurgeon, was diagnosed at the age of 36 with inoperable lung cancer. When Breath Becomes Air is his story. He chronicles his whole life, his family, how he chose what school to go to, how he chose medicine, meeting and marrying his wife, his medical training as well finding out about and living through his cancer. Paul Kalanithi died while writing this book. His wife gives a moving conclusion to close the book out.
It was clear in how this book was written that Kalanithi had a love for books and the written word. We learn that he almost went into literature instead of medicine. They seem so opposite, yet he was really gifted in both disciplines. He always planned to write, just not maybe this exact book.
This book was really moving and emotional and brought up a lot questions about life and death in general. One of the decisions they had to make as a couple is whether they wanted to have a child knowing his time was limited. There were so many things to think about – her raising a child by herself when he was gone, if he wanted to spend the rest of his time caring for a newborn, physically if they were able to have the child with the disease. When thy decided to go for it, I found myself so happy for them. Also, when it brought him so much joy even though he as terribly sick I definitely shed some tears.
Overall this wasn't a very long book. I listened and it didn't take much time at all. Still, it had a big effect on me and think it is worth picking up if you are at all interested.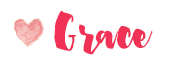 Related Posts