What She Knew

by Gilly Macmillan
Published by William Morrow Paperbacks on December 1st 2015
Genres: Mystery & Detective, Suspense
Pages: 496
Format: eARC
Source: Publisher via Edelweiss
Goodreads

In her enthralling debut, Gilly Macmillan explores a mother's search for her missing son, weaving a taut psychological thriller as gripping and skillful as The Girl on the Train and The Guilty One.
In a heartbeat, everything changes…
Rachel Jenner is walking in a Bristol park with her eight-year-old son, Ben, when he asks if he can run ahead. It's an ordinary request on an ordinary Sunday afternoon, and Rachel has no reason to worry—until Ben vanishes.
Police are called, search parties go out, and Rachel, already insecure after her recent divorce, feels herself coming undone. As hours and then days pass without a sign of Ben, everyone who knew him is called into question, from Rachel's newly married ex-husband to her mother-of-the-year sister. Inevitably, media attention focuses on Rachel too, and the public's attitude toward her begins to shift from sympathy to suspicion.
As she desperately pieces together the threadbare clues, Rachel realizes that nothing is quite as she imagined it to be, not even her own judgment. And the greatest dangers may lie not in the anonymous strangers of every parent's nightmares, but behind the familiar smiles of those she trusts the most.
Where is Ben? The clock is ticking...
Review
While Ben and his mother Rachel are out for a walk in the woods, Ben runs ahead. And then he is gone. There are searches in the woods, investigations into everyone and anyone who could possibly have done it. The public turns on Rachel. But have the police too? With twists, turns and lots of secrets that come out, will Ben be found?
This book totally consumed me. I had to know what happened, if he would be found, if Rachel was connected to it somehow. I wasn't sure if this was the case of the unreliable narrator or what. And I loved not being sure.
We see the story told through Rachel, Jim Clemo (the detective on the case), transcripts of meetings between Detective Clemo and his therapist post incident as well as various news articles, blog posts, etc. I am a sucker for various POVs as well as the use of other forms of narration so this really worked for me.
There were a lot of things that came up that you weren't sure if they related to the case at all but they were all pretty shocking or had enough of a link that you couldn't rule it out. I was guessing the whole time and didn't really see the end coming. DISCLAIMER: I rarely guess the endings so I may not be the best judge of that.
The only thing was I would have loved more of Jim after the incident. I found him to be a really interesting character and wanted to see where he settled after everything.
Overall, this was a fast-paced, nonstop type of mystery/suspense story that had me flying through the pages. If you normally like these types don't hesitate to pick this one up.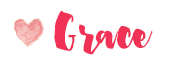 Related Posts