What If?

by Randall Munroe
Published by Houghton Mifflin Harcourt on September 2nd 2014
Genres: Humor, Science
Pages: 320
Format: ebook
Source: Library
Buy on Amazon
Goodreads

From the creator of the wildly popular webcomic xkcd, hilarious and informative answers to important questions you probably never thought to ask Millions of people visit xkcd.com each week to read Randall Munroe's iconic webcomic. His stick-figure drawings about science, technology, language, and love have an enormous, dedicated following, as do his deeply researched answers to his fans' strangest questions. The queries he receives range from merely odd to downright diabolical: • What if I took a swim in a spent-nuclear-fuel pool? • Could you build a jetpack using downward-firing machine guns? • What if a Richter 15 earthquake hit New York City? • Are fire tornadoes possible? His responses are masterpieces of clarity and wit, gleefully and accurately explaining everything from the relativistic effects of a baseball pitched at near the speed of light to the many horrible ways you could die while building a periodic table out of all the actual elements. The book features new and never-before-answered questions, along with the most popular answers from the xkcd website. What If? is an informative feast for xkcd fans and anyone who loves to ponder the hypothetical.
Review
So I picked this up as it was on a bunch of best of 2014 lists and I figured it would  fit some part of the Popsugar challenge. It is written by Randall Munroe,  a former NASA roboticist, the creator of the webcomic xkcd and the author of xkcd: volume 0. On his website he has a section entitled What If where he answers some pretty insane questions. This book is a collection of some his most popular from his website and a bunch of new ones just for the book.
It starts with a pretty funny disclaimer which I think helps set your expectations for what you are getting into.
"Do not try any of this at home. The author of this book is an Internet cartoonist, not a health or safety expert. He likes it when things catch fire or explode, which means he does not have your best interests in mind. The publisher and the author disclaim responsibility for any adverse effects resulting, directly or indirectly, from information contained in this book."
I thought this was a very fun and interesting way to look at the crazy science behind really absurd questions such as "Q. This may be a bit gruesome, but … if someone's DNA suddenly vanished, how long would that person last?" or "What if every day, every human had a 1 percent chance of being turned into a turkey, and every turkey had a 1 percent chance of being turned into a human?" . At times the science talk was a bit much for me (and I am sure it was probably written as plain as possible) so I definitely started to glaze over at those points. However, Munroe would always pop in a really funny cartoon at this point to not only lighten the tone but also I think simplify the point he was making. Overall, not sure how much of the science I understood but I still was highly entertained.
If you aren't geeked out for science, reading this straight through might be a bit much. If I hadn't taken it out of the library and had owned it I would have definitely read it in installments. I think I would have enjoyed it even more this way. Still, a fun interesting read.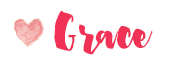 Related Posts