I received this book for free from in exchange for an honest review. This does not affect my opinion of the book or the content of my review.
Watch Me Disappear

by Janelle Brown
Published by Spiegel & Grau on July 11th 2017
Pages: 368
Goodreads

It's been a year since Billie Flanagan—a beautiful, charismatic Berkeley mom with an enviable life—went on a solo hike in Desolation Wilderness and vanished from the trail. No body—only a hiking boot—has ever been found. Billie's husband and teenage daughter cope with her death the best they can: Jonathan drinks, Olive grows remote.

But then Olive starts having waking dreams—or are they hallucinations?—that her mother is still alive. Jonathan worries about Olive's emotional stability, until he starts unearthing secrets from Billie's past that bring into question everything he thought he knew about his wife. Together, Olive and Jonathan embark on a quest for the truth—about Billie, their family, and the stories we tell ourselves about the people we love.
Review
Because I judge books a lot by their cover I thought this was going to be a fast paced thriller based on title and the vibe it gave out. While some on Goodreads still classified it as a thriller it was more of a mystery based on how much you truly know someone and family dynamics. That doesn't mean that I wasn't still turning the pages because I was. I was sucked in and needed to know what happened.
The story revolves around the disappearance of Billie Flanagan wife to Jonathan and mother to Olive. We see the shambles her disappearance and presumed death leaves them in. Olivia starts seeing things – hallucination – that her mother is alive. Jonathan wonders if Billie's disappearance/death is pushing Olive into some sort of breakdown. When they both decide to give one last try to see if Billie is alive they find out more about Billie than either bargained for – and not all of it is good.
The first part that hooked me was Olive's visions or whatever they were. I was curious if this would be going in a paranormal direction, if there was something wrong with Olive (ie brain tumor) or something else. I was then pulled in by Jonathan and his looking further into Billie and her past and how his thoughts and views on her constantly changed. Then there was the relationship between Jonathan and Olive and how it had its ups and downs. Of course the other thing looming over the book was the big question: was Billie really alive and out there??
The story did a great job in showing both Olive and Jonathan's journeys as well keeping me guessing on the big question. I liked how it was done and how it all wrapped up. While it wasn't exactly what I thought it would be Watch Me Disappear kept me hooked and entertained the whole time.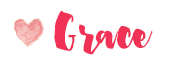 Related Posts