Wanderlost

by Jen Malone
Published by HarperTeen on May 31st 2016
Genres: Contemporary, Romance, Young Adult
Pages: 352
Source: Gifted
Goodreads
Reading Challenges: #ShelfLove Challenge 2017, 2017 Contemporary Romance Reading Challenge, 2017 MMD Reading Challenge, 2017 POPSUGAR Reading Challenge

Not all those who wander are lost, but Aubree Sadler most definitely is on this novel's whirlwind trip through Europe.
Aubree can't think of a better place to be than in perfectly boring Ohio, and she's ready for a relaxing summer. But when her older sister, Elizabeth, gets into real trouble, Aubree is talked into taking over Elizabeth's summer job, leading a group of senior citizens on a bus tour through Europe.
Aubree doesn't even make it to the first stop in Amsterdam before their perfect plan unravels, leaving her with no phone, no carefully prepared binder full of helpful facts, and an unexpected guest: the tour company owner's son, Sam. Considering she's pretending to be Elizabeth, she absolutely shouldn't fall for him, but she can't help it, especially with the most romantic European cities as the backdrop for their love story.
But her relationship with Sam is threatening to ruin her relationship with her sister, and she feels like she's letting both of them down. Aubree knows this trip may show her who she really is—she just hopes she likes where she ends up.
Review
I had already wanted to read this book for so many reasons but glad it was voted for me to read next. Guys it is my first 5 star book of 2017!
After an incident causing her sister Elizabeth not to be able to leave her state, Aubree steps in for her sister on a European tour with a group of senior citizens as the tour leader. The catch – she has to pretend to be Elizabeth. When the trip doesn't start off great to begin with, it only gets worse (or maybe better??) when the tour owner's son joins their tour. When Aubree and Sam click she knows this could signal disaster not only for the two of them but also her and her sister.
So since I loved this book let me tell you all the things that made me giddy about it:
Travel & Setting // This book so made me want to just get up head to the airport and get on a European tour like yesterday. I loved getting to go to all the different places they did. I loved the details that were added for each place. Aubree seeing some place (lots of places) outside her home for the first time was such a fun experience and remember being quite similar when I went to Europe for the first time in high school.  It totally brought back some memories.
The Tour Senior Citizens // Who knew what I was missing from books was a band of merry and sometimes mischevious senior citizens. The ones on this tour were wonderful. We had the fun and sassy two lady best friends. The mismatched couple from Texas who liked to get it on. The worldly older gentleman who was a confidant for Aubree. Last but not least the quieter woman who we got to see open up more. I loved them all (well maybe besides the Texas couple) so much!
Sister Dynamic// Love me a good and complicated sister relationship. We totally got that here. I was glad to get to check in with Aubree and Elizabeth as the trip went on and glad to see how they ended up.
Romance // The cutest romance ever. Sam may be my favorite ever. He was fun and charming and the banter him and Aubree had was so much fun. Still, they had such chemistry and I was just rooting so hard for them (as were the seniors on the trip!)
If you love a cute YA contemporary, to me this a must read!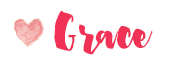 Related Posts