I received this book for free from Publisher via Edelweiss in exchange for an honest review. This does not affect my opinion of the book or the content of my review.
Wait for Me

by Caroline Leech
Published by HarperTeen on January 31st 2017
Genres: Historical fiction, Romance, Young Adult
Pages: 384
Format: eARC
Source: Publisher via Edelweiss
Goodreads
Reading Challenges: 2017 POPSUGAR Reading Challenge

The perfect blend of sweet romance and historical flavor, Wait for Me, from debut author Caroline Leech, brings a fresh new voice to a much-loved genre.
It's 1945, and Lorna Anderson's life on her father's farm in Scotland consists of endless chores and rationing, knitting Red Cross scarves, and praying for an Allied victory. So when Paul Vogel, a German prisoner of war, is assigned as the new farmhand, Lorna is appalled. How can she possibly work alongside the enemy when her own brothers are risking their lives for their country?
But as Lorna reluctantly spends time with Paul, she feels herself changing. The more she learns about him—from his time in the war to his life back home in Germany—the more she sees the boy behind the soldier. Soon Lorna is battling her own warring heart. Loving Paul could mean losing her family and the life she's always known. With tensions rising all around them, Lorna must decide how much she's willing to sacrifice before the end of the war determines their fate.
Review
I am a huge fan of World War II books so I was excited to see a new YA based one coming out.
Lorna lives on a farm in Scotland in 1945 with her father and a farm helper Nellie while her two brothers are fighting in the war. She goes to school and helps out with chores. When Paul, a German prisoner of war, is assigned to work at the family farm Lorna finds it hard to accept his presence. As time goes on and she learns more about Paul though she finds it hard to stay away. If she doesn't though she could lose so much.
I literally sat down with this book and finished it in a day. I was so engrossed in the story and the characters I couldn't put it down. I loved Lorna so much. She definitely had some spunk to her. Paul was a German soldier so it was hard to be sympathetic to him but I think the author did try and make it so he was more than that and explain some things on his end. Together they were very sweet and I liked their romance.
There were a lot of great secondary characters which included her father as well as Nellie and their housekeeper. They were such a great house full of people that were all s supportive of each other. Her best friend Iris was a harder nut to crack. I wasn't sure how I felt about her and their friendship. Somehow though that made me feel it be more real.
I do wish there was more explored with the Scotland setting. Also, as much as I loved it, I feel it could have all been explored a bit more if that makes sense. Still, I thought it was a great story to get lost in for a day. I would recommend if you like WWII stories with a strong romantic take.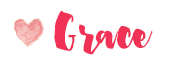 Related Posts