I received this book for free from Publisher via Edelweiss in exchange for an honest review. This does not affect my opinion of the book or the content of my review.
Very in Pieces

by Megan Frazer Blakemore
Published by HarperCollins on September 29th 2015
Genres: Young Adult
Pages: 384
Format: eARC
Source: Publisher via Edelweiss
Goodreads

In this coming-of-age novel perfect for fans of Susane Colasanti and Jandy Nelson, a straight-A student in a family of free-spirited artists must face the hard truths about those she loves most.
Very Sayles-Woodruff could find the value of x with her eyes closed . . . but interpreting her mother's renowned paintings or her famous grandmother's poems don't come as easily. Even her younger sister, Ramona, has the same artistic leanings as the rest of their family. Very has always been the dependable, responsible one—until her grandmother becomes terminally ill, causing all of the pieces of Very's once-structured life to come crashing down. Now she's cast aside her steady boyfriend and started an unexpected fling with Dominic, a rebellious art student with a bad reputation.
Things at home have also taken a turn. Very's mother drinks all day, her father is never around, and Ramona is constantly skipping school. And that's when the sculpture appears. Out of nowhere, a bottle cap design starts climbing up the stucco walls of the Sayles-Woodruff house, mysteriously growing by the day. With her grandmother nearing death and things heating up with Dominic, Very also has to confront the fact that the person behind the sculpture is struggling more than she could have imagined.
Review
This book. I liked it when I was reading it. The ending was kind of just ok for me. Still I liked it. Cut to a couple weeks after I read it and it has not stuck with me at all. Anyways, I figured I would go into my likes, dislikes and things I wasn't sure about.
Things I Liked
Very.Very was a character I liked a lot. She was really flawed and lost but I think she had good intentions and meant well. She was dealt a really shitty hand family wise and I am not sure realized that until we see her in the book. Very has pretty much been the only one acting like an adult in her family she was bound to start to have some moments. She wants to let loose a bit and not just do as she is expected. Some decisions are good, some are bad but they are what they are. She is still a kid and she is bound to make mistakes. Usually there would be an adult to help guide her but here not so much.
Art. There was a big focus on art in  this book. Her dad deals with music. Her mother with the traditional arts like painting. Her sister seems eccentric and does painting and sculpture. Her grandmother is a poet. So we see all facets of art intertwined in the book. I enjoyed this and the description of the art and the poems that were laced throughout the story.
Things I Didn't Liked
Non-parents. Very's parents at first seemed all put together. Yeah, not so much. Her dad is totally not around and has no idea what is going on. Her mom is a lush who is all artistic free spirit, which would be fine except she takes it to extremes where it interferes with parenting. Pretty much it makes Very the most parental in the family. And it is sad and is affecting her and her sister.
Romance. It wasn't horrible or anything but I didn't feel super connected to it. I wasn't sure if I was rooting for it or if it was just a means to help Very find herself and her way. Dominic had times where I thought he was great than others I wasn't a fan. I don't think it is the main point of the book so it wasn't too big of a deal for me.
Things I Wasn't Sure About
Ending. I didn't hate it. It was more like – Oh, ok. That's it, huh.
I would say it is worth picking up if you have the time. I didn't super wow me but I did enjoy it.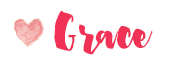 Related Posts