Vanishing Girls

by Lauren Oliver
Published by HarperCollins on March 10th 2015
Genres: Young Adult
Pages: 357
Format: ebook
Source: Borrowed
Goodreads

Dara and Nick used to be inseparable, but that was before the accident that left Dara's beautiful face scarred and the two sisters totally estranged. When Dara vanishes on her birthday, Nick thinks Dara is just playing around. But another girl, nine-year-old Madeline Snow, has vanished, too, and Nick becomes increasingly convinced that the two disappearances are linked. Now Nick has to find her sister, before it's too late.
In this edgy and compelling novel, Lauren Oliver creates a world of intrigue, loss, and suspicion as two sisters search to find themselves, and each other.
Review
I love me some Lauren Oliver. Her writing is always amazing but her last two books I read I wasn't in love with the actual story. Not the case with Vanishing Girls. I loved the writing, the story, the characters – everything!
Nick and Dara are sisters who are very close. Well, at least they used to be – before the accident. We see Nick try to navigate being back at home with her mom and her sister who seems to be avoiding her. With her new summer job at the local amusement park where her best friend Parker also works, trying to get through to her sister, deal with her mom and dad, Nick is also slowly piecing together what happened the night of the accident. All while the whole community, including her parents, are obsessed with the story of a missing child – Madeline Snow. Then Nick realizes Dara has gone missing. Are the two disappearances related?
The story is told through multiple perspectives and times. We have the Before and After from the accident. We have Nick's and Dara's POVs. We see journal entries from Dara. Also in between these are articles, and comments and other little outside tidbits relating not only to Nick and Dara but to the Madeline Snow case. I found the time jumps a bit confusing at first but once I got ahold of the everything it was fine. The pacing worked for me and I flew through it. And again, I just love the way Lauren Oliver writes.
Even though at first I took a bit of time to get all the facts and POVs straight, once I was straight I was all in. Nick's POV was my favorite and probably the most traditional. I really connected with her. She was the more straight-laced of the sisters (although less after the accident). She missed her sister and the way things were before. She also missed her best friend Parker – who was also Dara's on and off  again boyfriend. We do get to see more of Parker at Nick's summer job at the local amusement park. I love books and movies that take place at amusement parks. I have no idea why but I find them endlessly interesting and kind of fun and creepy at the same time. I was glad that we got insight into Dara's thoughts as well. I liked being able to see the differences between the two sisters and they saw each other.
The Madeline Snow storyline was always present but didn't get in the way. I was constantly wondering if it would just be going on concurrently or if it would intersect. Or if we would even get an answer to it at all. I was happy with how it all weaved together.
I kept wondering what was going on the whole book. I went back and forth on a couple of scenarios. While one of them was right, I was never sure and it didn't take anything away from the experience. In fact,because I couldn't nail it down I thought it added something. If you like Lauen Oliver, beautiful writing or a good bit of feeling unsure about what is really going on in a story- this book might be for you.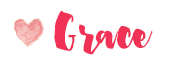 Related Posts