I received this book for free from Publisher via Netgalley in exchange for an honest review. This does not affect my opinion of the book or the content of my review.
Until We Meet Again

by Renee Collins
Published by Sourcebooks Fire on November 3rd 2015
Genres: Young Adult
Pages: 336
Format: eARC
Source: Publisher via Netgalley
Goodreads

Country clubs and garden parties. The last thing Cassandra wants is to spend the summer before her senior year marooned in a snooty Massachusetts shore town. Cass craves drama and adventure, which is hard when she just feels stuck.
But when a dreamy stranger shows up on her family's private beach, claiming that it is his property-and that the year is 1925-Cass is swept into a mystery a hundred years in the making. As she searches for answers in the present, Cass discovers a truth that thrusts Lawrence's life into jeopardy. It won't matter which century he is from if he won't live to see tomorrow.
Desperate to save the boy who's come to mean everything to her, Cassandra must find a way to change history...or risk losing Lawrence forever.
Review
Cassandra is stuck at a beach house in an uppity town for the summer. She would rather be anywhere else – and everyone knows it. That is until she happens upon the good looking, sweet and polite Lawrence on the beach. They soon find out that they can only be together there on that beach due to some sort of time rift as Cassandra is from 2015 and Lawrence is from 1925. While trying to figure this out and how it happened they stumble upon other mysteries, effect things from the past as well as start a beautiful romance.
I want to get the things I found less than amazing about this book and get them out of the way. For one some of the aspects – especially with the time warp – were a bit predictable. It was nothing super original. It was kind of instalovey but honestly didn't bother me too much. Also, Cassandra was a little whiny, especially in the beginning of the book. OK, we got that out of the way now let's get to all the good things!
First let me say how much I love this cover. It is gorgeous. Next, while the time warp or whatever you want to call it was kind of predictable I love getting the story from present day and the 1920's. In the 1920's we are treated to swanky parties, speakeasies and adorably old-timey phrases.   It was fun to see Lawrence's reaction to Cass – how she spoke, dressed, her phone and all the other things that made her different from women in his time. There was a mystery to this book as well. The suspense built with it was great since I wasn't expecting that to be an element here. It really kept the book moving at a great pace. Lastly, the romance. So sweet and swoony. I loved Cass and Lawrence together. They just seemed so at ease with each other and definitely had a connection.
Cass was a bit lost in this book. She wasn't physically where she wanted to be and I think mentally she was a little out of it too. Lawrence was also dealing with being a bit lost. He was off to Harvard to study law after the summer, but his true love was his writing. In his time, he wasn't really given a choice and he was struggling with this future ahead of him. It was wonderful to see these two people, from such different times, bring out the best in each other, understand what each was going through and ultimately help them go where they needed.
The ending. I saw where it was going, but that didn't mean I didn't get teary-eyed and emotional. I really enjoyed almost everything about this one and think most people will fall for Cassandra and Lawrence's story too.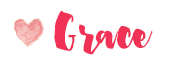 Related Posts