I received this book for free from Publisher via Netgalley in exchange for an honest review. This does not affect my opinion of the book or the content of my review.
Under Rose-Tainted Skies

by Louise Gornall
Published by Clarion Books on January 3rd 2017
Genres: Contemporary, Fiction, Young Adult
Pages: 320
Format: eARC
Source: Publisher via Netgalley
Goodreads
Reading Challenges: 2017 MMD Reading Challenge, 2017 POPSUGAR Reading Challenge

Norah has agoraphobia and OCD. When groceries are left on the porch, she can't step out to get them. Struggling to snag the bags with a stick, she meets Luke. He's sweet and funny, and he just caught her fishing for groceries. Because of course he did.
Norah can't leave the house, but can she let someone in? As their friendship grows deeper, Norah realizes Luke deserves a normal girl. One who can lie on the front lawn and look up at the stars. One who isn't so screwed up.
Review
Norah doesn't really leave her house. When she does it is incredibly difficult. That is because she suffers from agoraphobia and OCD.It has been 4 years since she started suffering which is when all her friends disappeared leaving her with her mom, her therapist and the internet. That is until there is a new neighbor, Luke, arrives. He isn't scared off by her condition and Norah is able to let him in a little. But when things start to move in a deeper direction can Norah let go of Luke or can she make it work?
First off I will tell you I was super scared this was a boy saves the girl suffering from mental health conditions. You know those ones where the romance makes it all ok. I am happy to say this was not the case at all. I think here Luke and their friendship/romance just helped Norah see herself a bit differently but certainly didn't "cure" her.
I liked getting in Norah's head throughout this book because it was really insightful and different for me. I felt for her so much but was rooting for her the whole time as well. I really wanted to her to make strides with her conditions. Her mom was amazing. I loved her because she was not only quirky but just so good with Norah. I loved their relationship. Then there was Luke. What a great guy. He was understanding and patient on top of funny and cute. I liked watching Norah go through the stages of friendship and crush with him.
This was a really quick read for me and I thought it handled a serious topic so well. It was informative but still had lighter and cute moments throughout that kept it moving. The ending was done well and I liked the turn it took. I would absolutely recommend this one to anyone but especially if you are looking for a contemporary tackling mental health. Also please don't skip the author's note on this one!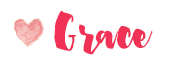 Related Posts