I received this book for free from Publisher via Netgalley in exchange for an honest review. This does not affect my opinion of the book or the content of my review.
Undeclared (Burnham College, #2)

by Julianna Keyes
Published by Julianna Keyes on February 27th 2017
Genres: Contemporary, Fiction
Pages: 236
Format: eARC
Source: Publisher via Netgalley
Goodreads
Reading Challenges: 2017 Contemporary Romance Reading Challenge

Kellan McVey is Burnham College's most prolific athlete, partier, and ladies' man—and that's just how he likes it. Returning to reign for his third year, he wants nothing to change. Then Andrea Walsh shows up.
It wasn't too long ago that Andi and Kellan were lifelong friends, mortal enemies, and, for one hot summer, more. Then Kellan left and Andi stayed behind.
Kellan thought he'd moved past that last summer's heartbreak, but with Andi sitting next to him in class, befriending his friends, and battling for the same once-in-a-lifetime job opportunity, he's starting to remember why he hated her…and why he loved her.
Kellan has a long list of reasons that falling for Andi again is a terrible idea, though every new moment together challenges that theory. But Andi's all too familiar with Kellan's love 'em and leave 'em approach—and she's found someone else to get serious about.
Burnham's campus king has never had to fight for a girl, but if he wants Andi to give him another chance, he'll have to do the one thing he's never had the nerve to do: admit it.
Review
Undecided was one of my top reads last year.It just had that special something that totally hooked me and made me fall in love with it. I was super excited to have more from this world but maybe I was a bit too excited. Undeclared definitely didn't have that same special quality but I did wind up enjoying it still.
This book focuses on Kellan from the last book and his childhood friend (and at a time friend with benefits) in a kind of friends to lovers/second chance romance sort of story. I think Kellan was part of the reason this wasn't as amazing as Undecided. He doesn't have the special spark or lovability that Crosbie had. He is a little shallow and slow on the uptake sometimes. Still, I think he did grow as the book went on and I came to appreciate him more. Then there is Andi the girl from home who shows up at Burnham unexpectedly. She was someone I think I would like in real life but also didn't jump off the page at me because she was pretty reserved. I think having her POV would have helped so much here to add more depth to her character.
Overall I did like the two together and think the book got stronger as it progressed. I was happy to see Crosbie and Nora and some of the other gang back. While I didn't love this one like Undecided I would certainly pick up more books from this series if they are written.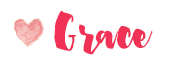 Related Posts