I received this book for free from Publisher via Netgalley in exchange for an honest review. This does not affect my opinion of the book or the content of my review.
Undecided

by Julianna Keyes
Published by Julianna Keyes on April 4th 2016
Genres: New Adult, Romance
Pages: 300
Format: eARC
Source: Publisher via Netgalley
Goodreads

Nora Kincaid has one goal for her second year of college: be invisible. Last year's all-party-no-study strategy resulted in three failed classes and two criminal charges, and if she messes up again she'll lose her scholarship. But there's one problem with her plan for invisibility, and his name is Crosbie Lucas: infamous party king, general hellraiser…and her new roommate's best friend.
Crosbie's reckless reputation and well-known sexcapades aren't part of Nora's studious new strategy, but as she's quickly learning, her new plan is also really boring. When Crosbie's unexpected gestures of friendship pull her head out of her books long enough to see past his cocky veneer, she's surprised to find a flawed and funny guy beneath it all. The muscles don't hurt, either.
But as Nora starts to fall for Crosbie, the weight of one of last year's bad decisions grows even heavier. Because three failing grades and two misdemeanors are nothing compared to the one big secret she's hiding…
Review
Did you ever pick up a book and not realize you needed to read it. I mean I was so in need of a good NA book and here it was. I literally couldn't put it down. I do not stay up to read (I know this is probably blasphemous amongst us bookworms but I need my sleep people) but I stayed up for this one. I was just so invested in Nora I had to see her story through.
Here is why I LOVED Undecided
Nora. I loved Nora. To say I understood that girl is an understatement. College can be hard man. Especially when trying to find your way, have fun and you know still learn something. I appreciated that she herself enough to know he had to buckle down, that she was an all or nothing person and it was hard for her stop when it came to partying. While she may have gone a bit overboard, she worked really hard at school, at her job and I respected her for it. I was so happy she was able to get her HEA 🙂
Crosbie. Yes please. Crosbie was the frat guy we all wanted but never found. While being kind of cocky, he worked hard at everything he did, had a sweet side and was remarkably mature for a college dude. Plus he did magic tricks…uh I mean illusions. How cool is that??
Side Characters. There were three main side characters here. Kellan, Nate and Marcella all added to the story and were believable as the friends. Kellan was funny and more the typical frat boy, Marcella was sassy and Nate was like the resident old man of the group. Plus they can also help serve for further books in this world (Please!?!)
Realistic. This was probably one of the more realistic college books I have read. It just felt like the representation of the workload, balancing school and work, the parties and everything were spot on. Also, the dialogue seemed genuine, especially during the sexy times. Also, when drama did happen Nora and Crosbie handled things like real people they got angry talked about it, took some time but still acted like adults (for the most part) through it.
Quick and Fun. This isn't a long book and it is just so addicting which makes it a very quick read. Plus it is so much fun!
In conclusion ( <—- I swear I think I ended all last paragraphs with this because I was and am a dreadful writer), you should totally pick this up. Doubley if you have had eh luck with NA and looking for something to get you back into that world. Can't wait to read more from Julianna Keyes now!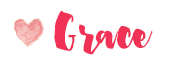 Related Posts