I received this book for free from First to Read in exchange for an honest review. This does not affect my opinion of the book or the content of my review.
Try Not to Breathe

by Holly Seddon
Published by Ballantine Books on February 23rd 2016
Pages: 368
Format: eARC
Source: First to Read
Goodreads

For fans of Lianne Moriarty, Paula Hawkins, and Tana French, an arresting debut novel of psychological suspense: a young journalist struggles to keep the demons of her alcoholism at bay as she finds her purpose again in tackling the mystery of a shocking headline-making crime, still unsolved after fifteen years.
Amy Stevenson was the biggest news story of 1995. Only fifteen years old, Amy disappeared walking home from school one day and was found in a coma three days later. Her attacker was never identified and her angelic face was plastered across every paper and nightly news segment.
Fifteen years later, Amy lies in the hospital, surrounded by 90's Britpop posters, forgotten by the world until reporter Alex Dale stumbles across her while researching a routine story on vegetative patients.
Remembering Amy's story like it was yesterday, she feels compelled to solve the long-cold case.
The only problem is, Alex is just as lost as Amy—her alcoholism has cost her everything including her marriage and her professional reputation.
In the hopes that finding Amy's attacker will be her own salvation as well, Alex embarks on a dangerous investigation, suspecting someone close to Amy.
Told in the present by an increasingly fragile Alex and in dream-like flashbacks by Amy as she floats in a fog of memories, dreams, and music from 1995, Try Not to Breathe unfolds layer by layer to a breathtaking conclusion.
Review
Alex is a journalist who has pretty much hit rock bottom because of her alcoholism. She lost everything that means anything to her. As she tries to get herself together she attaches herself to the fifteen-year-old story of Amy Stevenson. Amy was abducted then found beaten and harmed so badly she is in a vegetative state. In her journey to help Amy, Alex hopes she can help herself.
The first thing I noticed when I started this was how Alex being an alcoholic called so much back to The Girl on the Train for me. She was a mess and had lost so much. There were definitely times where she did things that made me cringe. Especially when her police officer ex-husband was involved. I was rooting for her though. I wanted her to get her stuff together and eventually she did mostly.
Jacob was Amy's boyfriend when she was abducted. He never really got over Amy and what happened. Alex reaches out to him to help put together what possibly could have happened so he was a big par of the story. Jacob was the most blah character ever. He was the "good guy" but just so boring.
Honestly, this wasn't a hard one to figure out. Not sure if it was supposed to be or not but I had it all pretty much wrapped up early on and if you know me I NEVER figure anything out. Still, it didn't really take too much away from the enjoyment. But when a book is compared to the authors in the blurb I am expecting a twist.
The story was told in the third person from various characters except Amy who was in the first person. As much as the third person isn't my favorite it worked ok here. Maybe because I figured it out early on I didn't feel the need to have to keep reading. Still it moved along at a good pace.
Even with the things that I didn't enjoy as much I still thought this was a good read. I would definitely pick up more from Holly Seddon.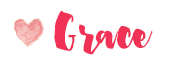 Related Posts