Troublemaker: Surviving Hollywood and Scientology

by Leah Remini, Rebecca Paley
Published by Ballantine Books on November 3rd 2015
Genres: Memoirs
Pages: 256
Format: Audiobook
Source: Library
Goodreads

The outspoken actress, talk show host, and reality television star offers up a no-holds-barred memoir, including an eye-opening insider account of her tumultuous and heart-wrenching thirty-year-plus association with the Church of Scientology.
Leah Remini has never been the type to hold her tongue. That willingness to speak her mind, stand her ground, and rattle the occasional cage has enabled this tough-talking girl from Brooklyn to forge an enduring and successful career in Hollywood. But being a troublemaker has come at a cost.
That was never more evident than in 2013, when Remini loudly and publicly broke with the Church of Scientology. Now, in this frank, funny, poignant memoir, the former King of Queens star opens up about that experience for the first time, revealing the in-depth details of her painful split with the church and its controversial practices.
Indoctrinated into the church as a child while living with her mother and sister in New York, Remini eventually moved to Los Angeles, where her dreams of becoming an actress and advancing Scientology's causes grew increasingly intertwined. As an adult, she found the success she'd worked so hard for, and with it a prominent place in the hierarchy of celebrity Scientologists alongside people such as Tom Cruise, Scientology's most high-profile adherent. Remini spent time directly with Cruise and was included among the guests at his 2006 wedding to Katie Holmes.
But when she began to raise questions about some of the church's actions, she found herself a target. In the end, she was declared by the church to be a threat to their organization and therefore a "Suppressive Person," and as a result, all of her fellow parishioners—including members of her own family—were told to disconnect from her. Forever.
Bold, brash, and bravely confessional, Troublemaker chronicles Leah Remini's remarkable journey toward emotional and spiritual freedom, both for herself and for her family. This is a memoir designed to reveal the hard-won truths of a life lived honestly—from an author unafraid of the consequences.
Review
Leah Remini wrote a memoir that was mostly about her life in Scientology. Most of you probably know who she is but if not you may recognize her from
The King of Queens

A short stint on The Talk
A season of Dancing with the Stars

But if you are like me you know her as Stacey Caruso in Saved by the Bell

Anyways I am not a huge fan or anything but I like her. Plus the appeal of her story on Scientology was enough to make me get this from the library as soon as I could. I, of course, went with the audio because I couldn't pass up listening to her narrate it.
I will admit I know very little about Scientology and what I did know I learned from a South Park episode.

That said this was an eye-opening experience about it. That is if you believe what Remini has to say. And even she exaggerated some things I tend to think she is telling the truth. She starts off the book pretty much telling you all the awful things about her and that she has done just get it all out there. That takes some balls.
I always thought of Scientology as a celebrity religion. I was interested to hear how Remini and her family got into it when she was a kid – completely separate from Holywood altogether. The different places they moved because of it, how there are different parts/sections and how they are looked at in the hierarchy of the religion. Plus the amount of money and time that is expected of a family is really surprising.
But I will say I was totally waiting for all the good celebrity stuff. That part was mostly focused on Tom Cruise, specifically when he was with Katie Holmes. Honestly, he just sounds so wacky – religion aside. She does mention some other celebrities, especially when talking about the Cruise/Holmes wedding.
The other interesting part was leaving the church. How there are ways to leave on "peaceful" terms or more often how it is really hard to get out. If you leave anyone in the church shouldn't communicate with you. Because of this not only Did Remini herself leave but some of her close family as well so they could stay together. It seemed like a really hard experience.
If you're interested in stories about Scientology, like Leah Remini or celebrity memoirs this is a must as it was very interesting and entertaining.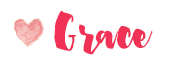 Related Posts