To All the Boys I've Loved Before

by Jenny Han
Published by Simon and Schuster on April 15th 2014
Genres: Love & Romance, Young Adult
Pages: 368
Format: ebook
Source: Purchased
Buy on Amazon
Goodreads

Lara Jean's love life goes from imaginary to out of control in this heartfelt novel from the New York Times bestselling author of The Summer I Turned Pretty series.What if all the crushes you ever had found out how you felt about them…all at once? Lara Jean Song keeps her love letters in a hatbox her mother gave her. They aren't love letters that anyone else wrote for her; these are ones she's written. One for every boy she's ever loved—five in all. When she writes, she pours out her heart and soul and says all the things she would never say in real life, because her letters are for her eyes only. Until the day her secret letters are mailed, and suddenly, Lara Jean's love life goes from imaginary to out of control.
Review
I don't know why it took me so long to read this as it was just sitting on my kindle. This book was adorable. Super quick easy read. This by the way is a huge compliment. I couldn't put it down.
OK so in short we have the Song girls – Margot, Lara Jean and Kitty. Their mother passed away and they live with their Dad, who by the way is way adorable and I loved him. In the next book I hope he gets some romance. We are following Lara Jean – middle sister, dreamer, and soon to be sister in charge as Margot heads off to college. Before Margot heads off she breaks up with her long time boyfriend, Josh, who is also a staple at the Song house.
"Life doesn't have to be so planned. Just roll with it and let it happen."
Mysteriously letters that Lara Jean has written and had in her room have been sent out. These letters are love letters, or more like I'm no longer in love letters. They were Lara Jeans way of getting over her loves but were never meant to be seen. Well there goes that! This sets off a chain of events Lara Jean never saw coming including  awkward run ins and a fake relationship.
I loved the relationship between the sisters (and their dad). I think they had a special relationship as their mother had passed away when they were all relatively young. That also definitely played a big role in their personalities. Margot clearly took on the persona as the mom – organized, responsible and driven. Lara Jean is dreamy can skew a bit young and depends and defers to Margot. Kitty is the feisty, stubborn one of the trio. Their interactions, arguments and love for each other is relatable and real. It was a welcome change from just a straight romance story.
"What I wouldn't give to be that girl in that tissue-paper dress running around Paris in springtime!"
Lara Jean is a total dreamer. And it's way easier to dream than to live in reality. And that is definitely part of her problem – especially when it comes to love, relationships and that sort of stuff. I think if you started later in that area, you tend to build things up and get so nervous that living in that alternate reality is almost more satisfying, at least in your mind. I totally got this.
"I think I see the difference now, between loving someone from afar and loving someone up close. When you see them up close, you see the real them, but they also get to see the real you."
I have a hard time completely getting into some of the plot without spoiling it too much. There is a bit of a love triangle going on. With all this we see Lara Jean – while a dreamer is shy and doesn't have many friends – start to feel part of a group. I liked to see her stretch herself a bit and be more outgoing.
My one criticism revolves around the sending out of the letters. I am not sure if this is supposed to be some sort of grand mystery or not but its so obvious its kind of silly. But whatever the book was still cute and this didn't ruin it.
All in all really thought this was super cute and didn't want to put it down. Now I just need to get to P.S I Still Love You!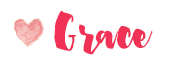 Related Posts