Throne of Glass (Throne of Glass, #1)

by Sarah J. Maas
Published by Bloomsbury USA Childrens on August 7th 2012
Genres: Fantasy, Young Adult
Pages: 432
Format: Audiobook
Source: Purchased
Goodreads

After serving out a year of hard labor in the salt mines of Endovier for her crimes, 18-year-old assassin Celaena Sardothien is dragged before the Crown Prince. Prince Dorian offers her her freedom on one condition: she must act as his champion in a competition to find a new royal assassin.
Her opponents are men-thieves and assassins and warriors from across the empire, each sponsored by a member of the king's council. If she beats her opponents in a series of eliminations, she'll serve the kingdom for three years and then be granted her freedom. Celaena finds her training sessions with the captain of the guard, Westfall, challenging and exhilirating. But she's bored stiff by court life. Things get a little more interesting when the prince starts to show interest in her... but it's the gruff Captain Westfall who seems to understand her best.
Then one of the other contestants turns up dead... quickly followed by another. Can Celaena figure out who the killer is before she becomes a victim? As the young assassin investigates, her search leads her to discover a greater destiny than she could possibly have imagined.
Review
So this is a book I never thought I would read. There is so much hype for this series. I don't really read much fantasy and if I do I like to think I go for Fantasy Lite. The cover intimidated me. I honestly didn't care about it. Then it went on sale on Audible. I have a fairly new found love of audiobooks so I thought why not? If it isn't my thing then whatever. Well, it is totally my thing!
So since I am the last human (ok maybe not human but probably the last book blogger) who hasn't read or reviewed this book. SO I'll make this short.
Top Three Reasons to Read Throne of Glass
Celaena Sardothien. This chick is killer. No I mean she is really a killer. An assassin. And not just and assassin but the best. She has mad skills. Kicker – she is only eighteen!!  She isn't all killing and badassery though. She has feelings too. She wants friends. And maybe a little more??? She has the whole tragic past thing going for her too. Plus she loves books.
The Men. There are two dudes who are the focus. Chaol Westfall, Captain of the Gaurd and good friend to the next guy – Prince Dorian. I can say I loved them both. They were so different. Prince Dorian was super charming and outgoing. Chaol is more serious and quiet. Still, I enjoyed each for what they brought to the story and Calaena. Plus they were bros.
The Competition. As the blurb says Caleana is to be Prince Dorian's champion in a competition to find the new royal assassin. No one knows who she really is and underestimate her since she is a girl. Then other champions start to die and no one knows who is doing it. I loved the idea of the competition in general but I think the added mystery of the killings really enhanced it. I was relly intrigued by all of this and where it went.
Now I am waiting for my next Audible credit to get book 2. I need to gobble these up. You all say that this series gets better as it goes on and that makes me so excited!!!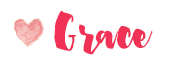 Related Posts