I received this book for free from Publisher via Netgalley in exchange for an honest review. This does not affect my opinion of the book or the content of my review.
Those Secrets We Keep

by Emily Liebert
Published by Penguin on June 2nd 2015
Genres: Contemporary Women, Fiction
Pages: 336
Format: eARC
Source: Publisher via Netgalley
Buy on Amazon
Goodreads

From the author of You Knew Me When and When We FallThree women. Three lives. Three secrets.On the surface, Sloane has the perfect life—an adoring husband, a precocious daughter, and enough financial security to be a stay-at-home mom. Still, she can't help but feel as though something—or someone—is missing....Hillary has a successful career and a solid marriage. The only problem is her inability to conceive. And there's a very specific reason why....As the wild-child daughter of old family money, Georgina has never had to accept responsibility for anything. So when she realizes an unexpected life change could tie her down forever, she does exactly what she's always done: escape.When these three women unite for a three-week-long summer vacation in beautiful Lake George, New York, even with the idyllic location as their backdrop, the tensions begin to mount. And they quickly discover that no secret can be kept forever....
Review
A three week vacation on a beautiful lake. Um sign me up please. Oh wait there will be three women, all super different, dealing with their own issues (which of course are secrets) there too? COUNT ME OUT.
Sloane, Hillary and Georgina go on an impromptu three week vacation to Sloane's aunt's house on the lake. Let me just say kudos to you ladies for having three weeks where you can just pack up and head off on vacay with no notice. I like your styles. Regardless, these ladies go there and seem to think of it as a way to deal with the secrets they are keeping. Of course the secrets eat away at them, bubble to the surface and cause lots of tension between the women.
Sloane is able to go to on a three week vacation on a whim because she is a stay at home mom and her only child is at a  month long sleep away camp. Since she has been dealing with a tragic family event she has been distant from her husband (who, by the way, is made out to be pretty damn awesome). This trip is her way to deal with her feeling about her marriage. Sloane annoyed the shit out of me. I found her to come off like a bored housewife. I know this is over simplifying the situation but it is what it is. She has a great family and life and is all like eh. I understand it can happen but it wasn't endearing I'll tell you that. She is also pretty awful to her friend Georgina. And I will get to Georgina soon but she is no peach trust me. Still Sloane is super bitchy. Overall she was not someone I was rooting for.
Georgina is the super pretty, really loud and charismatic and free spirit who is always traveling. So clearly a three week stay at a lakehouse is no big thing. From the tid bits we get from Slaone, Georgina is a pretty crappy friend. One of those that likes someone who just goes along and follows them into whatever. I was glad to be able to see a little more into Georgina's side because it definitely helped me sympathize with her. But overall she was pretty selfish despite her best efforts to be a decent person. Oh and her secret – a DOOZY!
Then we have Hillary. She is a family counselor. Maybe it's a school thing and that is why she can go on a three week girls trip the next day after a phone call. Otherwise WTF? Anyways she is by far the most normal and likable of this bunch. She is even keeled but goes with the flow. She hadn't met Georgina before but makes a great effort to befriend her despite how Georgina acts. Also, she doesn't judge either of the ladies actions during the trip. This is how I knew her secret was going to be really bad. And it was.
I go through this really quickly. It was kind of overly dramatic at times but I think that is what makes it a perfect beach read. If Sloane could have been more likable I think I would have enjoyed it a bit more. Still it was a good, quick beachy read.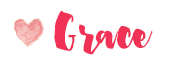 Related Posts