I received this book for free from Publisher via Netgalley in exchange for an honest review. This does not affect my opinion of the book or the content of my review.
This Raging Light

by Estelle Laure
Published by HMH Books for Young Readers on December 22nd 2015
Pages: 288
Format: eARC
Source: Publisher via Netgalley
Goodreads

Can the best thing happen at the worst time?
Her dad went crazy. Her mom left town. She has bills to pay and a little sister to look after. Now is not the time for level-headed seventeen-year-old Lucille to fall in love. But love—messy, inconvenient love—is what she's about to experience when she falls for Digby Jones, her best friend's brother. With blazing longing that builds to a fever pitch, Estelle Laure's soulful debut will keep readers hooked and hoping until the very last page.
Review
Lucille and Wren are on their own. Their dad has been away after an altercation with their mother. Their mother needed some time. It's just turning out to be more time than anyone thought. Lucille has to be responsible for Wren, pay the bills, get food on the table and do all the things a parent should be doing. Thankfully she gets help from her best friend and her brother as well as some good samaritans. All this while dealing with normal teenage stuff – school, friendships and crushes.Will Lucille be able to manage?
So a lot of people might be turned off of this one for two reasons I can think of:
1. This book has the classic YA crappy parentals.
2. There is cheating.
Not going to lie – neither bothered me. The whole parentals issue is pretty much the plot of the book so without it there isn't anything. So I accept that. The cheating business? Not a deal breaker for me ever. I mean I don't condone cheating, but it happens. Especially in that time when people are young and confused. Again, not saying it is right just that I get that it happens.
Now that that is out of the way let's get to the things I really enjoyed and some things I didn't care for.
Things I Enjoyed
Lucille. I wasn't sure at first about her. I thought she was going to whiny for some reason. But she wasn't. She had the attitude I always adopt – Just get sh*t done. She did the best she could with help. Got a job. Which in normal circumstances isn't that big of a deal. But she had to find someone to watch her sister while she went. Also, when most high schoolers get a job it isn't to pay all the bills, buy food and get your kid sister clothes that fit. She wasn't perfect, though. She had this obsession with her best friend Eden's brother, Digby (love the name btw) who had a girlfriend. Also, she lost her temper some. But she was human and I thought she was a great character.
Life is messy. There were a lot of bad things that happened in this book. Maybe too much but still. Life is hard and it is messy. Parents aren't always great, friendships go through rough patches, and sometimes people cheat. It's real. It sucks. And sometimes I like reading about it.
Good samaritans. While this whole ordeal is going on with Lucille and Wren some good things do come their way. As in full cabinets and refrigerator of food and drinks, the yard work being done and other things It was a fun little mystery, if you can call it that, in an otherwise heavy book.
Wren's optimism. This poor little girl (she is 9 going on 10) is dealing with a lot. And she really tries to be happy. She makes the best out of the situation and tat is more than most adults would do. Even when she is sad and shows it, she puts that smile back on her face and keeps going.
"Wren and I have a dance party, because as Wren points out, sometimes you gotta dance it out. "
Dance it out. That quote right there. Truer words have never been spoken.
Things I Didn't Care For
Some of the writing. At times is was a bit much. It's hard to explain, but sometimes it came off as trying too hard. But when it wasn't doing that I really enjoyed it.
Immaturity in some of the characters. There were times with Lucille and Wren when they came off as really young. I am not sure if it was intentional or just how I took it. For example, there was a part when Lucille, a high school senior, gets referred to as a woman and her response is "gross". Really?
Once this got going I really flew through it. I wanted to make sure they would be ok and find out who was helping them. While there are definitely some touchy things that may turn some people off I really enjoyed the story and Lucille most of all.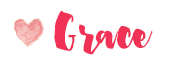 Related Posts