I received this book for free from Publisher via Edelweiss in exchange for an honest review. This does not affect my opinion of the book or the content of my review.
This Is My Brain on Boys

by Sarah Strohmeyer
Published by Balzer + Bray on May 10th 2016
Genres: Contemporary, Young Adult
Pages: 352
Format: eARC
Source: Publisher via Edelweiss
Goodreads

Addie Emerson doesn't believe in love, at least for herself. A straightlaced, brilliant girl, she's more interested in getting an A than falling in love. But Addie is determined to prove the science of love—because Addie Emerson does believe in science.
Science tells her that "love" is nothing more than the brain's state under the influence of certain chemicals. And by artificially stimulating those chemicals, the brain can totally be tricked into falling in love. So Addie decides to apply that knowledge—and make her classmates fall in love—to win the coveted Athenian Award for Science in her elite private school. One way to speed up the process—adrenaline—she'll put her classmates in dangerous, high-risk situations . . . and research the fallout.
But a mysterious new guy keeps messing with her plans. And she kind of can't stop thinking about his gorgeous brown eyes. With backstabbing competitors—including her former lab partner, the preppy, wealthier-than-thou Dex—and more than one pair of star-crossed lovers—can Addie manage to salvage her experiment and win the Athenian? And what happens if she does the unthinkable—and falls in love?
Review
Addie is a super smart girl who believes only in science and what can be proven. She doesn't believe in love the way most do. She believes in the science of love and sets out prove it with an experiment she hopes will help her win a prestigious award that could help her get a scholarship for college. When she starts to have feelings for one of her test subjects can she save her experiment?
This book has such a cute premise. I love the sciencey/nerdy angle on falling in love. I also loved that the main character's name is Adelaide, which is my daughter's name and I don't see very often. Plus the cover is super cute. But getting past my very superficial observations here is what I thought of This is My Brain on Boys:
Adelaide reminded me of Don from The Rosie Project. The way she talked was very literal and scientific. Her feelings were very reasoned and robotic – until she started to fall for Kris – one of her test subjects. She was still herself but did start to grow a bit, emotionally and socially, as the story went on. There a couple of other characters who were like Addie and Don and it did seem like a bit of overkill since they all seemed to be extreme characterizations.
I really enjoyed all the other characters including Kris, Tess, and Ed. All three were pretty different but worked well within the story. I also liked all the little experiments Addie and her lab partner were doing to prove her idea that feelings of love could be manufactured under certain circumstances.
The book was written in the third person but alternated between Addie and Kris. It kind of felt like it was almost the first person but not. I really wish it was just dual first person POV. I think it would have added something. It also started a little slow but really picked up as it went along.
I thought it ended on a cute note and liked the little epilogue which helped give a little more of the HEA details. Overall it was a quick cute nerdy little love story I did wind up enjoying.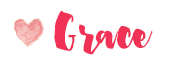 Related Posts