I received this book for free from Publisher via Netgalley in exchange for an honest review. This does not affect my opinion of the book or the content of my review.
Things I've Said to My Children

by Nathan Ripperger
Published by Potter/TenSpeed/Harmony on September 15th 2015
Genres: Humor, Parenting, Topic
Pages: 96
Format: eARC
Source: Publisher via Netgalley
Buy on Amazon
Goodreads

An illustrated gift book that brings to life the universal parenting experience of saying strange and hilarious things to one's kids.     As the father of five boys (all under age 10), graphic designer Nathan Ripperger has found himself saying some rather funny, absurd, and downright bizarre things to his children, from "Stop riding that penguin, we're leaving" to "I am NOT talking to you until you are wearing underwear." He created poster-like images for each and posted them online. The response from other parents was overwhelming. With Things I've Said to My Children, Ripperger has assembled around 80 of the funniest, weirdest, and most amusing sayings and paired them with full-color, designed images that bring these outrageously hysterical quotes to life. Covering the essential parenting topics like food, animals, don'ts, and of course, bodily functions, Things I've Said to My Children is a light-hearted illustrated reminder of the shared absurdity of parenthood. Especially for those parents who've ever found themselves uttering some variation of the line, "Please don't eat the goldfish crackers you've put in your butt."
Review
So this is one of those books we all see. Walking in the card aisle at our local store (i.e.Target). It is cute. We flip through it. Fun pictures. Funnier blurbs. Many put them back. I buy them.
So when I saw this for review I was like "This was meant to be." I legit said it,  I swear.
"We do not poop in books"
Anyways, if you have kids you know that sometimes some weird shit will come out of your mouth. I know I have. If you have more than one kid I think the stuff gets weirder at some exponential rate (it was tested somewhere scientifically I think).
" I am not talking to you . . . until you are wearing underwear"
This book is a collection of those crazy pants things. It has fun illustrations to go with the off the wall confessions from the author as well as other real parents who contributed. The author is a father to five boys (god bless his soul). So he is pretty much an expert.
I thought this was cute but could have been funnier. Some of the sayings were just eh.
Overall it definitely cute for what it is. I probably would buy it if I saw it at the store for either myself or another parent asa present.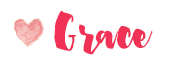 Related Posts