I received this book for free from Publisher via Edelweiss in exchange for an honest review. This does not affect my opinion of the book or the content of my review.
The Young Wives Club

by Julie Pennell
Published by Atria/Emily Bestler Books/Alloy Entertainment on February 14th 2017
Genres: Contemporary, Contemporary Women
Pages: 320
Format: eARC
Source: Publisher via Edelweiss
Goodreads

In Toulouse, Louisiana finding your one true love happens sometime around high school. If you're lucky, he might be the man you thought he was. But as four friends are about to find out, not every girl has luck on her side in this charming debut novel perfect for fans of The Divine Secrets of the Ya-Ya Sisterhood and Desperate Housewives.
Laura Landry's quarterback husband was her ticket out of Toulouse. But when a devastating football injury sidelines him, they're forced to move back to the small town she was so desperate to leave. As Brian starts drinking instead of rehabbing his knee, Laura must reevaluate what her future looks like…and if it includes her husband.
For years, Madison Blanchette has been waiting for bad-boy musician Cash Romero to commit to her. When wealthy George Dubois asks her out, she figures she may as well wait in style. Life with George means weekend trips to New Orleans, gourmet meals, and expensive gifts. At first she loves how George's affection sparks Cash's jealousy, but when George proposes to Madison, she finds herself torn between two men…
All Claire Thibodeaux wants is to be the perfect wife and mother. If she can do everything right she won't end up like her mom, a divorced, single parent trying to make ends meet. But when Claire's husband Gavin, a well-respected local pastor, starts spending late nights at work and less time in their bed, she can't help but fear that history is about to repeat itself…
Gabrielle Vaughn never thought she'd end up with someone like her fiancé. The son of a prominent congressman, Tony Ford is completely out of her league—which is why she lied to him about everything from having a college degree to the dark truth about her family. She knows she has to come clean, but how do you tell the love of your life that your entire relationship is a lie?
As these young wives come together to help each other through life, love, and heartbreak, they discover that there are no easy answers when it comes to matters of the heart.
Review
The Young Wives Club follows four friends – Laura, Madison, Claire, and Gabrielle – from a small town in Louisiana who are all young and at various stages in their relationships and dealing with all sorts of issues ranging from their families to their jobs to their future in general. I saw kind of mixed reviews for this before I started it so I was a little hesitant but I really wound up really enjoying it.
Friendships. While there are some romances and what not in the book a lot of the focus came back to the girl's friendship and leaning on each other during the tough times or when things had gone all wrong. There were some conflicts between some of the girls but nothing too drama filled. I love seeing good girl friendships, especially when it is the focus.
Complicated characters. This applies to not only the girls but their significant others, families, and others. There were a lot of characters with flaws, some I hated, some I could understand their motivations and some that grew on me. I always like complicated characters and don't mind unlikable ones as long as they aren't the main focus of who I am trying to get behind.
Small town. I have said it before I will say it again – I am a sucker for a southern small town setting. No different here. Loved the small community vibe that these ladies were a part of – willingly or not.
Four different stories. I love books that have different stories going on for a set of characters that kind of overlap and intertwine. I was pretty interested in all of them and really wondered where each girl would end up.
Overall this was a pretty decent women's fiction that featured younger ladies than the normal ones I read. It had a lot of qualities I like in a book and though it didn't blow me away I found it pretty enjoyable and would recommend.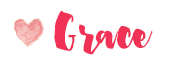 Related Posts