The Wrath and the Dawn (The Wrath and the Dawn, #1)

by Renee Ahdieh
Published by G.P. Putnam's Sons Books for Young Readers on May 12th 2015
Genres: Retellings, Young Adult
Pages: 395
Format: Audiobook
Source: Purchased
Goodreads

One Life to One Dawn.
In a land ruled by a murderous boy-king, each dawn brings heartache to a new family. Khalid, the eighteen-year-old Caliph of Khorasan, is a monster. Each night he takes a new bride only to have a silk cord wrapped around her throat come morning. When sixteen-year-old Shahrzad's dearest friend falls victim to Khalid, Shahrzad vows vengeance and volunteers to be his next bride. Shahrzad is determined not only to stay alive, but to end the caliph's reign of terror once and for all.
Night after night, Shahrzad beguiles Khalid, weaving stories that enchant, ensuring her survival, though she knows each dawn could be her last. But something she never expected begins to happen: Khalid is nothing like what she'd imagined him to be. This monster is a boy with a tormented heart. Incredibly, Shahrzad finds herself falling in love. How is this possible? It's an unforgivable betrayal. Still, Shahrzad has come to understand all is not as it seems in this palace of marble and stone. She resolves to uncover whatever secrets lurk and, despite her love, be ready to take Khalid's life as retribution for the many lives he's stolen. Can their love survive this world of stories and secrets?
Inspired by A Thousand and One Nights, The Wrath and the Dawn is a sumptuous and enthralling read from beginning to end.
Review
In order to get revenge for the killing of her best friend, Shahrzad volunteers to be the next wife of Khalid, the Caliph of Khorasan. His wives before have not made it to the first dawn without being killed. Shahrzad escapes this fate by telling Khalid stories each night that entrance him and leave her alive come morning. During their shared time spent love starts to form and secrets are revealed. Can their forbidden love survive?
This was a book that I have really wanted to read for a very long time. It was one the retelling that really called out to me. So I finally gave in and bought the audio version. At first, I was a little confused and underwhelmed. It started off a bit slow and took me a while to get all the characters and their relationship to each other straight. This was a case of a book for me that just kept getting better, and better, and better as it went on.
Shahrzad and Khalid made this book for me. I completely bought into their characters and their romance. I felt the struggle in their feelings for each other and how forbidden it was. Shahrzad was feisty and strong but still vulnerable, especially when it came to Khalid. Khalid was misunderstood by so many that it was nice to see him slowly open up to Shahrzad and show his true self and feelings.
There were also some really great secondary characters. I really liked her handmaiden, Despina and the commander of the guard, Jalal. They were both sharp and fun to watch interact with Shahrzad and Khalid. They were loyal friends and glad they all had each other. Then there was Tariq and Shahrzad's dad. I wasn't as thrilled with them but they had their purpose to serve.
The setting and culture were described so vividly. I could picture the area where they were, the architecture of the buildings, the elaborate dress and hair and makeup and most importantly I could almost smell and taste the food. I have never been hungrier when reading a book!!
The writing in this book was absolutely stunning. I am not one for overly flowery or pretty, for lack of a better description, writing but I thought it worked perfectly here. I was completely taken in with Ahdieh's words and how they brought the story to life.
It did take me a while to get everyone's name and relationship down. But once I did the story flowed well and made sense. I listened to the audio and think the narrator did a really great job and did enough to help distinguish the characters. It was a story that built up and left me needing the nxt book. Can't wait for The Rose and the Dagger!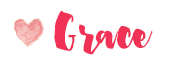 Related Posts