The Woman in Cabin 10

by Ruth Ware
Published by Gallery/Scout Press on July 19th 2016
Genres: Mystery, Suspense
Pages: 340
Format: Audiobook
Source: Library
Goodreads
Reading Challenges: 2017 MMD Reading Challenge, 2017 POPSUGAR Reading Challenge

From New York Times bestselling author of the "twisty-mystery" (Vulture) novel In a Dark, Dark Wood, comes The Woman in Cabin 10, an equally suspenseful novel from Ruth Ware—this time, set at sea.
In this tightly wound story, Lo Blacklock, a journalist who writes for a travel magazine, has just been given the assignment of a lifetime: a week on a luxury cruise with only a handful of cabins. At first, Lo's stay is nothing but pleasant: the cabins are plush, the dinner parties are sparkling, and the guests are elegant. But as the week wears on, frigid winds whip the deck, gray skies fall, and Lo witnesses what she can only describe as a nightmare: a woman being thrown overboard. The problem? All passengers remain accounted for—and so, the ship sails on as if nothing has happened, despite Lo's desperate attempts to convey that something (or someone) has gone terribly, terribly wrong…
With surprising twists and a setting that proves as uncomfortably claustrophobic as it is eerily beautiful, Ruth Ware offers up another intense read.
Review
I loved Ruth Ware's debut In a Dark, Dark Wood. I think I loved it even more because the audio was wonderful When I heard her next book was coming out I knew I needed to listen to it as it was the same narrator. It was a long wait for it at the library but so worth it. It was one I couldn't put down and couldn't figure it out.
The book follows Lo, a travel journalist, who has the job of a lifetime on a brand new cruise. It is all going well until she hears something suspicious from the cabin next to her and thinks someone was thrown overboard. The only problem is there is no one unaccounted for on the ship and people are starting to question what Lo thinks she heard or saw. Lo just needs to find out what happened and get someone to believe her.
This one started out a little slow. I wasn't sure how I felt but once they got on the ship I feel things picked up quite a bit. There were some emails, voicemails and such in between the chapters which I liked and added to the overall story. My only issue is I had problems trying to keep the time frame of them to which day it was on the ship straight. I always have issues with timelines when they jump a bit though.
The mystery definitely kept me guessing. I wasn't sure who was involved or f anyone was involved. Lo seemed like she could totally be making it all up in her head which made me not trust anything she said. I do like how it all wrapped.
Again the audio was amazing and really added to the experience. After the slow start, it picked up and became one I couldn't put down. If you liked her first book or you like twisty mysteries this is a great one to add to your list.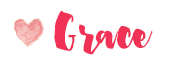 Related Posts