I received this book for free from Publisher via Netgalley in exchange for an honest review. This does not affect my opinion of the book or the content of my review.
The Vanishing Year

by Kate Moretti
Published by Atria Books on September 27th 2016
Genres: Fiction, Mystery
Pages: 304
Format: eARC
Source: Publisher via Netgalley
Goodreads

Zoe Whittaker is living a charmed life. She is the beautiful young wife to handsome, charming Wall Street tycoon Henry Whittaker. She is a member of Manhattan's social elite. She is on the board of one of the city's most prestigious philanthropic organizations. She has a perfect Tribeca penthouse in the city and a gorgeous lake house in the country. The finest wine, the most up-to-date fashion, and the most luxurious vacations are all at her fingertips.
What no one knows is that five years ago, Zoe's life was in danger. Back then, Zoe wasn't Zoe at all. Now her secrets are coming back to haunt her. As the past and present collide, Zoe must decide who she can trust before she—whoever she is—vanishes completely.
The Vanishing Year combines the classic sophistication of Ruth Rendell and A.S.A. Harrison with the thoroughly modern flair of Jessica Knoll. Told from the point-of-view of a heroine who is as relatable as she is enigmatic, The Vanishing Year is an unforgettable new novel by a rising star of the genre.
Review
I will say that this is a book that is best gone into knowing as little as possible so this may be a more vague review. I admit that when I started it I wasn't completely sold and thought it was a bit slow. That said, once it picked up I was all in and couldn't put it down.
Zoe was a great character and we get to see her past and how she came to where she is today which are two very different places and two very different people. Still you understand her choices and motivations along the way. Besides Zoe there were a lot of very interesting characters some I liked a lot some I was wary of and some I just wasn't sure what to think of. With a story that is a mystery and had a bit of suspense it is hard to trust any of the characters involved because you never know and that was the case here
There were definitely clues dropped throughout the way. Some I picked up on and thought I had solved part of the mystery but was never able to get the whole thing together – which I loved.
One thing I did love was the NYC setting. I am a sucker for stories that take place in NYC and this one did it justice.
I would definitely recommend this to anyone who likes a bit of mystery, especially told from the heroine's perspective.
Where to buy: Amazon//Barnes & Noble //Books-a-Million//IndieBound//Apple//Blio//Google//Kobo
Giveaway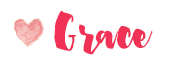 Related Posts