I received this book for free from Publisher via Edelweiss in exchange for an honest review. This does not affect my opinion of the book or the content of my review.
The Upside of Unrequited

by Becky Albertalli
Published by Balzer + Bray on April 11th 2017
Genres: Contemporary, Romance, Young Adult
Pages: 352
Format: eARC
Source: Publisher via Edelweiss
Goodreads
Reading Challenges: 2017 Contemporary Romance Reading Challenge

"I don't entirely understand how anyone gets a boyfriend. Or a girlfriend. It just seems like the most impossible odds. You have to have a crush on the exact right person at the exact right moment. And they have to like you back."
What does a sixteen-year-old girl have to do to kiss a boy? Molly Peskin-Suso wishes she knew. She's crushed on twenty-six guys…but has kissed exactly none. Her twin sister Cassie's advice to "just go for it" and "take a risk" isn't that helpful. It's easy for her to say: she's had flings with lots of girls. She's fearless and effortlessly svelte, while Molly is introverted and what their grandma calls zaftig.
Then Cassie meets Mina, and for the first time ever, Cassie is falling in love. While Molly is happy for her twin, she can't help but feel lonelier than ever. But Cassie and Mina are determined to end Molly's string of unrequited crushes once and for all. They decide to set her up with Mina's friend Will, who is ridiculously good-looking, flirty, and seems to be into Molly. Perfect, right? But as Molly spends more time with Reid, her cute, nerdy co-worker, her feelings get all kinds of complicated. Now she has to decide whether to follow everyone's advice…or follow her own heart.
Review
When I finally read Simon vs the Homosapien Agenda last year I absolutely fell in love with it. I knew I couldn't wait to read Becky Albertalli's next book The Upside of Unrequited. I was so excited to get an early copy. This book did not disappoint at all. I absolutely adored everything about it and now I will flail about all the things I loved!
Molly. Molly was so incredibly relatable. I mean not everything she went through or was insecure about was something I went through but that general feeling that she gave off I just got. I feel like I saw so much of myself at that time in her. Plus she was herself, had her own style and hobbies. She was one crafty gal and I am seriously envious of her for that!!
Cute Couples. There were some seriously adorable couples in this book. Molly's sister Cassie gets a girlfriend, her first and they are just so perfect for each other. Of course, there is Molly and the boy she ends up with which gave me all the feels. They were just adorable and made me all smiley reading about them.
Positive Family Vibes. Molly and Cassie's moms were amazing. They were real, no bullshit kind of ladies. Their little brother was amazingly adorable. There was also their sometimes inappropriate but well-meaning grandmother. I felt like she was right on with what I think a lot of grandmothers can be – well meaning but sometimes just a touch behind on some things in the world. Either way, they were all so supportive of each other and you could feel all the love between them even if they happened to be upset with each other.
Diversity Done Right. There was a lot of diversity in this book which was great. I think the best part that all the diversity that was included was just done so well and weaved into the story and came off so natural not forced at all. It was lovely.
Simon Cameos. Um Simon throwbacks!!! What more could you want???
Anyway, I am sure there are a million more things I loved but you get the idea. I read this in a day. A legit started in the am and finished by 10 pm day. It was adorable and relatable and makes me want Becky Albertalli to write all the books. And soon if possible 🙂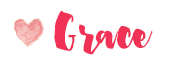 Related Posts