The Unidentified Redhead (Redhead, #1)

by Alice Clayton
Published by Gallery Books on October 15th 2013
Pages: 318
Format: Audiobook
Source: Purchased
Goodreads

The first in USA TODAY bestselling author Alice Clayton's Redhead series is a playful and erotic romance between an aspiring actress and Hollywood's hottest new leading man.
When Grace Sheridan returns to Los Angeles to become a working actress, it's a second shot at a life-long dream. With some help from her best-friend agent, will that dream become a reality—or at thirty-three, has Grace missed her chance at the big time? And when an unexpected sizzling romance with Jack Hamilton, the entertainment industry's newest "it" boy, threatens to shine an uncomfortable spotlight on her life, how will that affect her career…and his?
Funny, borderline neurotic Grace is perfect in her imperfections, and the sexual chemistry between her and charming yet blissfully unaware Jack is off the charts. With laugh-out-loud dialogue and a super-steamy romance that will get your heart racing, sneaking around in L.A. and dodging the paparazzi has never been so fun.
Review
I wanted something light, fun and funny. Those three things always make Alice Clayton pop up in my mind. I had gotten The Unidentifiable Redhead on sale so I fired it up. It definitely hit the spot but wasn't my favorite from her.
Things I Liked
Grace. I mean with a name like that you know she is going to be a fabulous MC 🙂 But seriously, she is so much fun. She is a thirty something successful woman living it up in L.A. She had struggles in her career and subsequently with her weight and self-confidence earlier but worked hard at everything she achieved. She was sassy but a great friend. I would totally want to hang out with her.
The Romance. I am all about Grace being with a hot younger guy. And his name was Jack (and he is British!!) He was an up and coming Hollywood star. He was handsome, funny and mature. Sometimes more  than Grace. They were so much fun together. It was weird because it felt like it happened fast but was still slow at the same time. I totally bought it though.
No Crazy Issues. You know how there is always some crazy miscommunication. Or some jealousy. Or some other dumb plot device to drive the couple apart? Yeah, not here. There are things that come up but they are dealt with. They act like adults. It was very nice to see. Although maybe all these things will come up in full force in books 2???
Side Characters. Holly and Nick were two of her friends that pop a lot. Holly is her best friend she is living with who is a talent manager (Grace's connection to Jack). Nick is their friend. They are both super fun and really funny. Love what they added to the story.
What I Didn't Like as Much
Too Much Sexy Times. This one is on me. I know Alice brings the sexy. But I guess I just wasn't in the mood. I skipped a bunch. Although they are done well.
The Ending. It wasn't necessarily a cliffhanger. But it didn't wrap things up either. It just kind of ended. There were things that could come back up in book 2 I guess. I don't know. I wanted a little more out of it.
I think my biggest thing is I was comparing this to the other books I have read from her and I liked them more. Still I had a lot of fun listening and the narrator was EXCELLENT.  I am excited to continue with this series and see where it goes!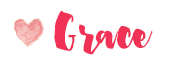 Related Posts