I received this book for free from Publisher via Edelweiss in exchange for an honest review. This does not affect my opinion of the book or the content of my review.
The Unexpected Everything

by Morgan Matson
Published by Simon & Schuster Books for Young Readers on May 3rd 2016
Pages: 528
Format: eARC
Source: Publisher via Edelweiss
Goodreads

Andie had it all planned out.
When you are a politician's daughter who's pretty much raised yourself, you learn everything can be planned or spun, or both. Especially your future.
Important internship? Check.
Amazing friends? Check.
Guys? Check (as long as we're talking no more than three weeks)
But that was before the scandal. Before having to be in the same house with her dad. Before walking an insane number of dogs. That was before Clark and those few months that might change her whole life.
Because here's the thing - if everything's planned out, you can never find the unexpected.
And where's the fun in that?
Review
When Andie's dad has to deal with a scandal as a senator it not only affects his life but her whole summer. From her internship, to her relationship with her dad, to her friendships everything changes. The normally super organized and planned Andie has to learn to roll with the unexpected.
I forgot how charming a Morgan Matson book can be. There is something so sweet about her stories in the best possible way. She hits on so many emotions and I still found myself cracking up in so many spots and near tears in others. For me, The Unexpected Everything is a story focusing on Andie and her relationships with the various people in her life so that is how I will break down my feelings.
Andie and her Dad
These two started off in a rocky place. With her dad so focused on his political career and her with hardly any supervision it was like they didn't know each other anymore. I was happy to watch their relationship change and grow as they  learned to be a father and daughter again.
Andie and her friends
Andie had a strong group of friends – Palmer, Bri and Toby. They all hung out together all the time, told each other everything and served as a support system for Andie. But sometimes things can come between friends. We see the ups and downs for the group. I felt it was totally realistic what happened and how they all ended up.
Andie and the dogs
Andie  winds up walking dogs for her summer job (which added to the cutest cover ever!) I feel like the experience and the dogs themselves helped Andie realize a lot about herself. I also loved when she described how she learned to handle all the different personalities of the dogs  and realized she was capable and even enjoyed it. Through this she realizes she can do something that makes her happy and still be successful.
Andie and Clark
We can't forget about the boy. The swoon level was high for me with Clark. First off I love the name Clark. Then he wore glasses, was kind of nerdy but still super cute. On top of that, he was also sweet and genuine. He got through to Andie who, like her father, seemed to be in some weird politician mode, especially with boys. She kept everything short and superficial with all her previous relationships. Clark was able to get her to open and connect with him. They were just super adorable.
My only thing was it took me a second to get into the story. I wasn't super hooked off the bat but it didn't take too long to be at the point I couldn't put it down. Otherwise, I loved everything about it and that really wasn't that unexpected.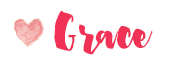 Related Posts