I received this book for free from Publisher via Edelweiss in exchange for an honest review. This does not affect my opinion of the book or the content of my review.
The Two of Us

by Andy Jones
Published by Simon & Schuster UK on May 7th 2015
Genres: Contemporary, Love & Romance
Pages: 400
Format: eARC
Source: Publisher via Edelweiss
Goodreads

Falling in love is the easy part. What matters most is what happens next...
Fisher and Ivy have been an item for a whole nineteen days. And they just know they are meant to be together. The fact that they know little else about each other is a minor detail. Over the course of twelve months, in which their lives will change forever, Fisher and Ivy discover that falling in love is one thing, but staying there is an entirely different story.
The Two of Us is a charming, honest and heart-breaking novel about life, love, and the importance of taking neither one for granted.
Review
Fisher and Ivy fell for each other hard and fast. They might not know a lot about each other but they know they should be together. They both find out falling in love is the easy part and that staying in love is a whole different thing. We follow the ups and downs in their relationship.
The biggest thought I had after reading this book is that this should be a movie. Totally reminds me of a British dramedy type. If anyone wants to make that happen I am in full support!
I love books that focus on a relationship like this one does. I felt like it was honest and real and hard at times. The highlight for me was a male narrator. It always seems love and relationship stories are from a female POV or maybe a dual POV. I liked just getting Fisher's view of things.
It also helped that Fisher was a pretty awesome character. He was very patient, loving and understanding. Even when he screwed up, he eventually realized it and made it right. Ivy was also a character I loved. She loved books, was funny, knew what she wanted and also wasn't afraid to apologize when she made mistakes too. I loved them as a couple and was so happy to get to watch their relationship grow.
My only negative is that it did move a bit slow and was a bit long for what it was. I really don't want to go into any more details because it is best to go on their journey with them and not know what happens. I really enjoyed The Two of Us and will be looking for more from Andy Jones in the future.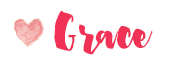 Related Posts