The Trespasser (Dublin Murder Squad #6)

by Tana French
Published by Viking on October 4th 2016
Genres: Mystery & Detective
Pages: 449
Format: ebook
Source: Library
Goodreads
Reading Challenges: 2017 POPSUGAR Reading Challenge, 2017 RBLB Totally Doable Challenge

A new novel from the New York Times bestselling author.
Being on the Murder squad is nothing like Detective Antoinette Conway dreamed it would be. Her partner, Stephen Moran, is the only person who seems glad she's there. The rest of her working life is a stream of thankless cases, vicious pranks, and harassment. Antoinette is savagely tough, but she's getting close to the breaking point. Their new case looks like yet another by-the-numbers lovers' quarrel gone bad. Aislinn Murray is blond, pretty, groomed to a shine, and dead in her catalogue-perfect living room, next to a table set for a romantic dinner. There's nothing unusual about her—except that Antoinette's seen her somewhere before. And that her death won't stay in its neat by-numbers box. Other detectives are trying to push Antoinette and Steve into arresting Aislinn's boyfriend, fast. There's a shadowy figure at the end of Antoinette's road. Aislinn's friend is hinting that she knew Aislinn was in danger. And everything they find out about Aislinn takes her further from the glossy, passive doll she seemed to be. Antoinette knows the harassment has turned her paranoid, but she can't tell just how far gone she is. Is this case another step in the campaign to force her off the squad, or are there darker currents flowing beneath its polished surface?
Review
I think I say it a lot on here but maybe not but The Dublin Murder Squad series is so good and maybe my favorite of all time. I think Tana French is an amazing writer and never leaves me disappointed. The Trespasser was no different.
Antionette Conway and Stephen Moran get assigned what looks like and open and shut murder case. But when a more senior detective is assigned to help them and starts pushing them hard in one direction, Conway and Moran wonder if there is another answer to the mystery.
I was so happy to be following Conway (and Moran) in this book again. In the last book, The Secret Place, we followed Moran and Conway came in on it. I think these two may be my favorite of the detectives featured out of the six books. Moran is a great partner and very optimistic but also has lots of grand ideas and theories.  Conway is very much a brusque personality but that isn't helped by the shenanigans going on the at the squad. Because she is a woman she is constantly being hassled, things go missing, rooms go quiet when she enters, etc. It really showed how hard it can be for a woman in a male dominated field with a more traditional mindset. But also you see how it all got inside Conway's head to making her question everything and everyone – even Moran. This is really what French excels at – character development and relationships between her characters. It drives the story so much more than the actual case at hand in my opinion.
The mystery itself was really interesting. As it unfolded we found out ways it connected back to Conway and others on the squad, throwing the investigation all over. Also, there were parallels with the victim and Conway in relation to their father's that was incorporated well.
As always, I love the Ireland setting as well as the presence of being n Murder Squad a lot of the time. French's writing is detailed in such a great way that doesn't weigh down the book but adds so much and is so gritty. While not a page turner like a suspense novel, I was always wanting to pick it up and get back to the story. It is longer but definitely a good book to savor and really take in.
Another amazing addition to the series and leaving me eagerly anticipating the next installment.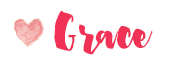 Related Posts